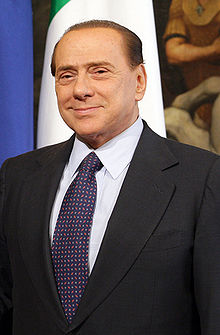 Former Italian Prime Minister Silvio Berlusconi has been found guilty of having sex with an underage female and abusing his office to cover it up.
The 76-year-old, who maintained a home in Tucker's Town, was sentenced by an Italian court to seven years in prison. He was also banned from holding public office.
However, under Italian law he has two levels of appeal and cannot be jailed until that process has been exhausted. According to various international media reports, that could take an extended time.
He previously denied having sex with a then 17-year-old female, after what prosecutors said were erotic "bunga bunga" parties at his lavish villa in 2010. The court heard that dozens of young women were paid with cash, money and cars to attend the evenings.
Mr Berlusconi was also found guilty of abuse of office by arranging to have the teenager released from police custody when she was arrested on suspicion of theft.
The verdict follows after Mr Berlusconi's tax-fraud conviction, which carries a 4-year prison sentence and 5-year ban on public office, has been upheld on a first appeal. The case is heading to Italy's highest court for a final appeal.
Read More About