Bermudians and their Native American cousins will hold "A Celebration of Our Ancestors" at the East End later this month at a colourful event paying tribute to the origins of their centuries-old bloodline.
The St. David's Islanders & Native Community will host the 2013 Bermuda Pow Wow on June 22 and June 23 from 11 a.m. to 5 p.m. each day at St. David's Cricket Club grounds.
Ties between New England Native American tribes and their compatriots in Bermuda first began to be celebrated at Reconnection Festivals in 2002.
A number of St. David's families are descendants of prisoners from the New England Indian wars of the mid-17th century.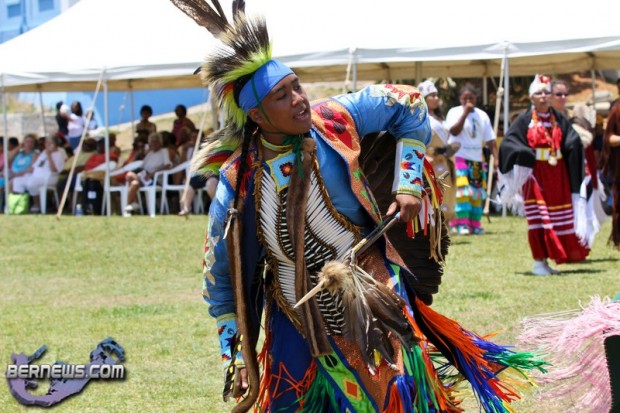 Pequots who survived the massacres of 1637 and Wampanoags and Narragansetts who fought King Phillip's War of 1676-77 were sold into slavery in Bermuda. One family even claims descent from King Phillip himself, also known as Metacomet, the Wampanoag chief who led the fierce resistance to English colonial encroachment.
The entry fee for adults is $8 and for $4 for children, and the pow wow will include the grand entry; libation and dedication ceremony; local and overseas Native American dancers, songs and drums; Bermuda Gombeys; craft and artwork stalls, traditional St. David's food.
Read More About
Category: All, Entertainment, History