An envelope that was sent from Bermuda to Czechoslovakia in 1947 is listed for sale on eBay for $9,999.00.
The online sales listing says, "On the 18th June 1947 a small number of airmail covers were posted from Hamilton to Mr Karel Basika, a well known Czech stamp dealer in Prague, by an unknown party.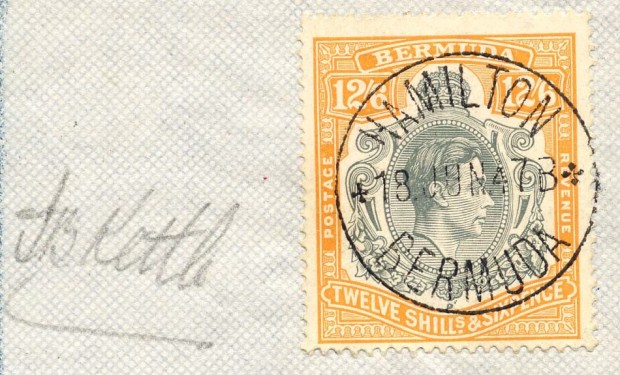 "Most appear to have then been sent back to Bermuda, as 8 were discovered by well known KGV1 collector Frederick Bentley Kettle, whilst visiting a friend in Bermuda in early 1951. Mr Kettle was a serious and knowledgeable keyplate collector, having been the first person to recognise the rare Lemon Yellow shade attributed to the June 1946 printing.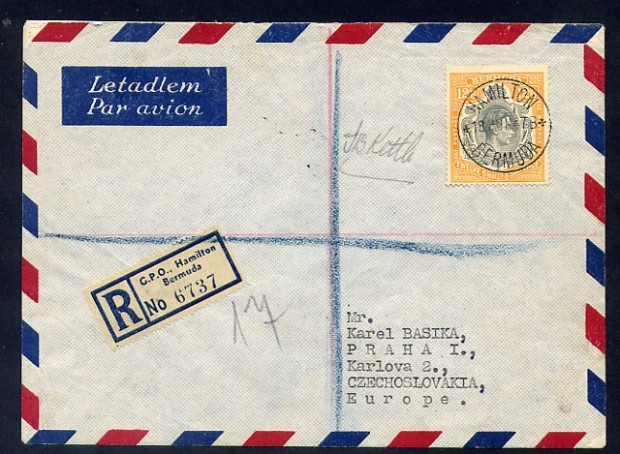 "He immediately noticed that the stamps on the covers had a similar frame colour to that of the lemon yellow, and the shade was subsequently recognised after the discovery of a mint block of 4 in the collection of Sir Lacon Threlford who purchased it from Donald Gibbons, a Hamilton stamp dealer sometime in early 1950."
The full sales listing can be found here.
Read More About