Community group Imagine Bermuda is inviting the Island's residents to join the world in celebrating Nelson Mandela's 95th birthday on Thursday [July 18].
In 2009, the General Assembly of the United Nations designated 'July 18th' as Mandela Day, in honour of the birthday of this global peace icon.
Imagine Bermuda, in concert with the African Diaspora Heritage Trail committee, CURB and Chewstick have organized a celebration to be held on July 18th from 12.30 to 1.30 pm at Wesley Methodist Church on Church Street.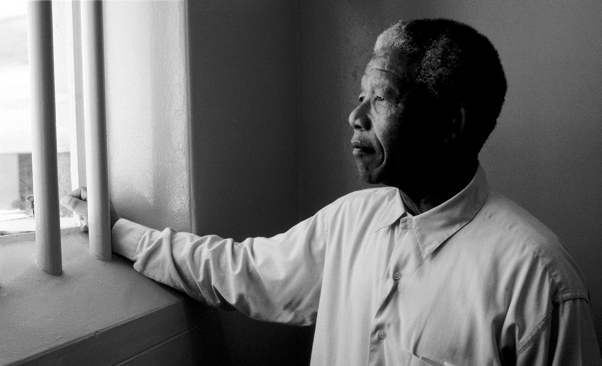 Glenn Fubler said, "While we are using the air-conditioned sanctuary kindly offered by Wesley Methodist Church, the celebration will not be not a religious service, but an opportunity for local residents of all backgrounds to come together in recognition of someone who has made such an impact on the Human Family during difficult times."
Local singing icon Gene Steede heads the bill, along with young pianist Ryan Durrant and song stylist Ed Christopher. A presentation will be made by a Community Choir, which includes locals from across the island and has come together especially for this occasion. The younger set is represented by the Chewstick crew and the offering is completed by African Drummers and the Gombeys.
A high point of the program will be the audience being led by Town Crier Ed Christopher, in singing Stevie Wonder's adapted version of "Happy Birthday", exactly at 1pm. In order to involve the entire island, all of the Island's radio stations have agreed to broadcast a version of this well known tune at 1pm on July 18.
"We would like, in advance, to express our appreciation to these broadcasters – some of whom are pre-empting their news in this unprecedented act of unity for our community," said the organisers.
Considered the founding father of South Africa's multiracial democracy, Mr Mandela had been hospitalised since June 8 for a recurring lung infection. The last official update from the South African government, on July 11, said Mr. Mandela remains in a "critical but stable condition."
The former president and Nobel Peace Prize winner is believed to have suffered damage to his lungs while working in a prison quarry. He contracted tuberculosis in the 1980s while being held in jail on the windswept Robben Island.
Revered around the world for leading the fight against white minority rule in South Africa, Mr. Mandela suffered through 27 years of imprisonment at the hands of the apartheid government.
In his autobiography "Long Walk to Freedom," Mr Mandela said: "No one is born hating another person because of the colour of his skin, or his background, or his religion. People must learn to hate, and if they can learn to hate, they can be taught to love, for love comes more naturally to the human heart than its opposite."
The overarching objective of Mandela Day is to inspire individuals to take action to help change the world for the better, and in doing so build a global movement for good. More information about Mandela Day is available here.
Read More About