Former Premier and businessman Sir John Swan has unveiled a proposal for the Hamilton Waterfront, which includes converting the Albouy's Point bank building into a hotel and casino, a Waterfront market with stands selling locally made products, a pay and display parking marina for boats and much more.
Sir John said, "This plan is designed to initiate thought, discussion & participation & show what the waterfront can be. The public is encouraged to participate by making comments and suggestions.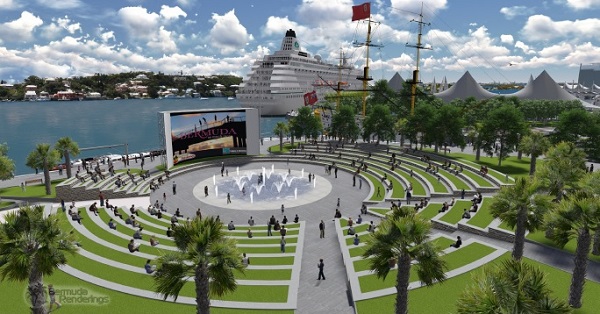 "This development is not designed to extensively encroach on the Harbour, it is designed to keep the unique quality and charm that makes Hamilton Harbour a special place.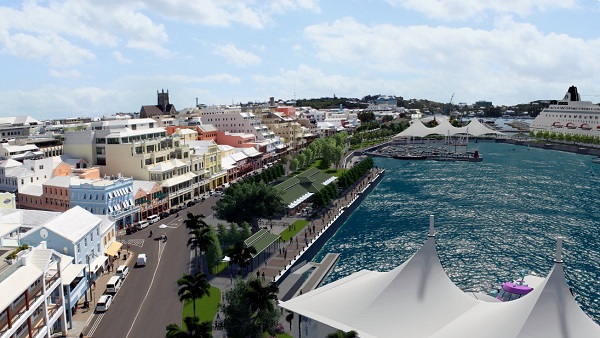 "The plan can also be done in phases starting with the hotel and ferry terminal on Albuoys point and working our way down Front Street to eventually do something with the area where the docks currently are.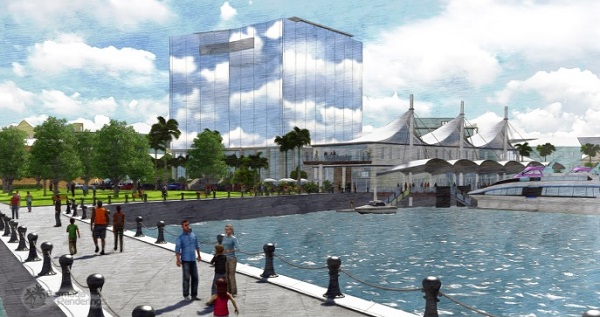 "This plan will show the world that Bermuda means business and that we care about the quality of life of our citizens and visitors and that by working together we can make Bermuda a better place for all," concluded Sir John.
Hamilton Waterfront video by Bermuda Renderings
For full details visit Hamiltonwaterfront.bm.
Read More About