Family and friends of Mrs Marion Lemond gathered at Coco Reef today [Sept 21] for an Afternoon Tea in celebration of her 100th birthday.
Born on 21 September 1913 in St Andrews, Jamaica, Mrs Lemond later moved to Bermuda and made the island her home.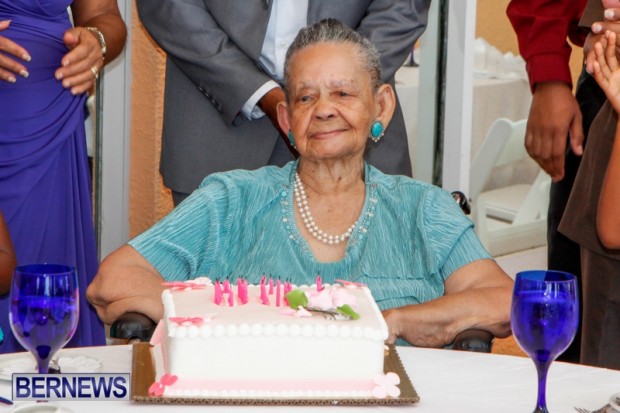 Mrs Lemond is the mother of Olga Scott, the mother-in-law of former Premier Alex Scott and the grandmother of MP Lawrence Scott. All three were present today, along with numerous other family members some of whom flew in from the United States for the occasion.
Also stopping in for the celebration was Premier Craig Cannonier and his wife, who presented a bouquet of flowers to Mrs Lemond, along with Governor George Fergusson.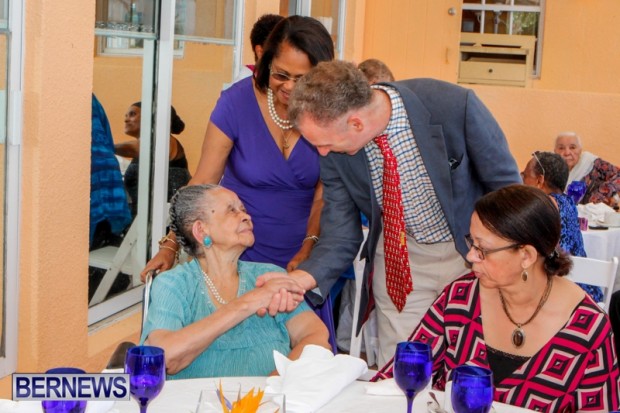 Mrs Lemond's grandson Lawrence Scott, who extended congratulations to his grandmother in the House of Assembly yesterday, said the family is just as excited as she is to celebrate her 100th birthday.
When asked what her secret to longevity is, Mrs Lemond replied, "As a Christian I first and foremost give thanks and praise to my Lord and Savior Jesus Christ as through him all blessings flow. The good book says those who acknowledge and live for him, he will give longevity."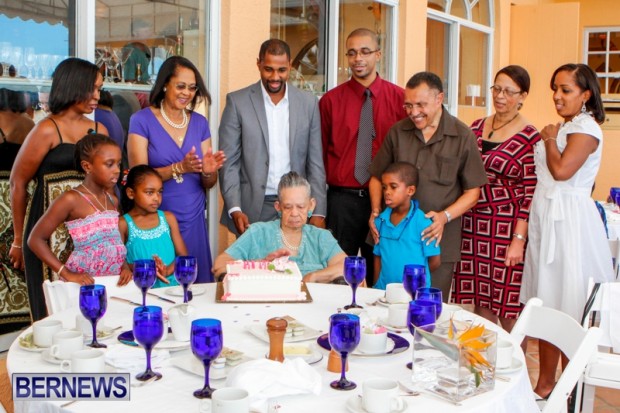 Mrs Lemond continued, "He has allowed and blessed me with the ability to not only live through the Great Depression, lived to see my husband go on to his reward, both World Wars, but also to see my country [Jamaica] go independent, my son in law become Premier, the birth of my grandchildren [Robyn Eve and Lawrence Scott] and his election into Parliament, as well as the birth of my great grandchildren [Netanya and Josiah Eve]."
Mrs Lemond also joked that what also keeps her going is that she was around to watch the first episode of The Young and the Restless and is "determined to see how it ends."
Click to enlarge photos:
Read More About