Patron of the Charman Prize Mr. John Charman announced Teresa Kirby Smith as this year's $10,000 Charman Prize Winner at the opening reception today [Oct 11] at the Masterworks Museum.
Mr. Charman stated, "In our sixth year of the Charman Prize, my appreciation for Bermuda's artistic talent is even more heightened. The quality of this year's entries is extraordinary.
"In our wonderfully creative community it is vital to have an exhibition that can draw from all our senses. The Charman Prize exemplifies Masterworks' vision, as these artists dynamically continue to create Bermuda's visual history."
Competing with 103 entrants, Ms. Kirby Smith's entry, a gelatin silver photograph and ink jet digital photograph piece entitled "Analog Gombey Goes Digital" uses the photographic medium to represent a Gombey.
The piece was chosen for being an outstanding example of the competition's four judging criteria; Design and Composition – fine use of the principles and elements of design and composition; Use of Material —technical mastery and skill in a chosen medium; Distinctive and Convincing Style—a highly developed quality of creativity and originality; and Source of Inspiration—a clear intent and vision.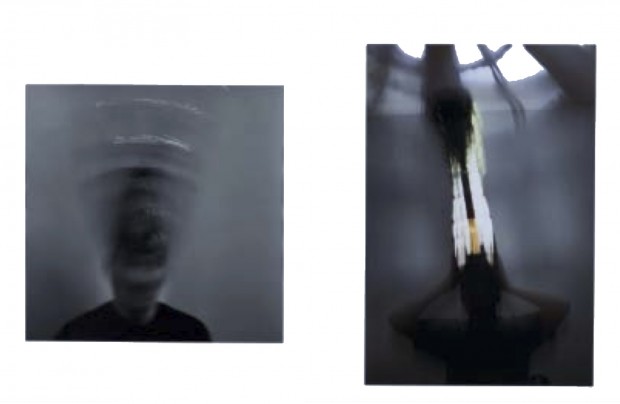 The 2013 judges were Ron Rizzi, Painting Faculty, School of the Museum of Fine Arts, Boston; Robert Cozzolino, Senior Curator and Curator of Modern Art, Pennsylvania Academy of the Fine Arts; Laszlo Cser, Master Conservator, Toronto.
The judges released a statement on the piece: "We were unanimous in our selection of Teresa Kirby Smith's Analog Gombey Goes Digital for the Charman Prize. The presentation was clear, the craftsmanship high, and the image full of meaning that related it to Bermuda and the world beyond.
"There is a lot of photography in the exhibition this year but Ms. Smith's attention to detail and care for the printed image impressed us very much. But beyond that we found her treatment of the subject — Gombey — to be without parallel in the exhibition.
"It is a wonderful merging of style, the effects of her chosen medium, and personal connection to Bermudian culture. It is natural that the Gombey figure would play a critical role in this exhibition on 'Art in Bermuda — Bermuda in Art'. Ms. Smith's interpretation stood out because of the complex and unexpected interpretations we all found in it.
"Pairing two images done with two different approaches to photography (old and new) suggested both the persistence of the cultural tradition that binds together different aspects of Bermudian life. It suggests that with new developments in technology, changes in the cultural fabric of the island, that the Gombey tradition will grow with it and remain central, even retain some of its mystery.
"It also suggested through the form — figures out of focus, seen from a veiled distance, or in tremulous motion, the Gombey as a shaman, as a mystical and powerful figure, as though an intangible spirit of Bermuda."
Creative Director and Founder Tom Butterfield said, "We are delighted by the judge's choice of this "Analog Gombey Goes Digital." It is a very clever usage of the photographic medium both past and present. This artwork has at least two draws, the first being the delightful idea of painting with light, and the second is her use of the Gombey as an iconic Bermudian figure."
The artistic statement submitted by Teresa Kirby Smith along with the "Analog Gombey Goes Digital" reads "I took photos with a brownie box camera as a little girl. Later I learned to develop film and print the images. Photography as an art form is no longer young, but it remains vigorous and relevant because it's never stopped evolving."
"This unique artwork exemplifies the iconic imagery in Bermuda; the muse of the island and its heritage is to no end, and through the Charman Prize everyone can have a voice", a spokesperson said. "It is building a community, and in doing so giving voice to so many people."
This year's new prize is the Masterworks Collection Prize, which was chosen and purchased by the Masterworks Collections Committee to remain in the Bermudiana Collection. The winner of this award is:
Sharon Wilson
"Untitled"
Encaustic on birch ply
"The collections committee decided to unanimously award the Masterworks Collections Prize to artist Sharon Wilson. The stunning artwork will enrich the Bermudiana collection through both its subject and its beautiful composition. The artist has expressed a clear point of view and has mastered the use of materials."
Four prizes of $2,500 were also awarded for artworks that were outstanding examples of each of the four criteria [judge's comment in italics]:
Prize for Design and composition:
Vaughan Evans
"Howard's Cycle Yard"
Indian ink on paper
"This drawing, depicting the humble and ubiquitous motorbike that buzzes with abandon around the island, is a technical tour-de-force. Composed using only India ink, Mr. Evans performed great control over the tones of this evasive medium and managed to vary his line enough to suggest volume, texture, and space.
"Although he has depicted discarded and used bikes, they seem to rev, twitch, vibrate with energy, as though ready to ride again. The entire paper is used right to the edges and the forms, though complex and accumulative, are clear and distinct."
Prize for Use of Materials:
Sharon Wilson
"Untitled"
Encaustic on birch ply
"Of the many fine paintings and among the work that focused on a new generation of Bermudians, Sharon Wilson's beautifully composed, sensual encaustic painting stood out. The combination of encaustic – a wax-based medium – layered upon its birch panel connected this modest anonymous profile portrait to an ancient tradition of such painting.
"Wilson's unexpected viewpoint and the understated palette pulled us in to really scrutinize the brushwork and modeling of fabric, flesh, and background. There is a tactility in the painting that made it stand out and hold the judges' attention."
Prize for Distinctive and Convincing Style:
Jüliz Ritchie
"12 Red Bottles"
Original cyanotype print
"This print riveted the judges' attention and impressed them with its craft, originality of presentation, and the rhythm of its imagery. Using the simple image of a bottle represented twelve times, all but one half-filled with red liquid, suggested immediately a narrative sequence.
"The addition of text, each in a different language, enhanced the serial imagery and strengthened its relationship to a narrative. Its charm is that it suggests but does not tell; there is an open-ended quality to the piece that allows the viewer to bring his or her own experience to it."
Prize for Source of Inspiration:
Dany Pen
"Formalities"
Photograph on aluminum
"There were many artists in the exhibition this year that took the Gombey figure or broader references to Gombey culture as their source of inspiration. Formalities stood out for its startling superimposition of colorful headdresses on a black and white photograph of schoolchildren.
"The judges liked the blend of nostalgia, suggestion of the persistence of culture among Bermudian youth, and the subversive possibility that this is a mixed gender or all female class."
12 honorable-mention prizes of $100 were also awarded to the artists that embodied strong elements of each of the four criteria:
Distinctive and Convincing Style – Samantha Lee Botelho, Zoe Dyson, Janet Wingate
Use of Material – Frank Dublin, Carol Gracie, Scott King
Design and Composition – Jacqueline Alma, Antoine Hunt, Simon Moore
Source of Inspiration – James Cooper, Alice Coutet, Rhona Emmerson
"The Charman Prize is a community art prize competition at the Masterworks Museum of Bermuda Art, which exhibits artwork inspired by Bermuda and honors and supports Bermuda artists in the creation of their artwork", the spokesperson said.
"By celebrating a wide array of artwork from Bermuda's artistic community, the Charman Prize encourages visual artists of all abilities, working in all techniques and mediums to exhibit and share their works as members of the community.
"The Charman Prize aspires to support and inspire the artists towards excellence in their medium and to further artistic accomplishments."
For more information on The Charman Prize competition contact the Museum on 299-4000.
Read More About
Category: All, Entertainment, News