Yesterday [Oct 4] Elliot Primary School kicked off its Literacy Program with Premier Craig Cannonier and Deputy Premier Michael Dunkley as the special invited guests.
One highlight of the Assembly was an interview of both Premier Cannonier and Deputy Premier, Michael Dunkley. Students in Primary four through to Primary 6 asked both gentlemen questions related to their roles, family and politics.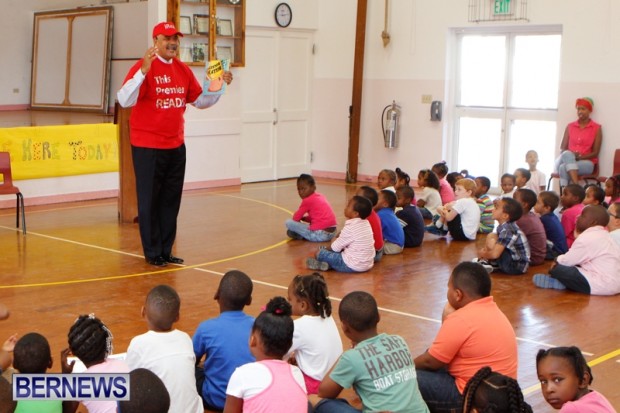 Primary four student Rojini Dill-Pedro asked the Premier if he would consider opening up more places for children to go to and have fun, such as amusement parks, skates, parks and water parks.
Another question came from Danni Watson, a Primary 6 student who wanted to know what she would have to do in order to become the Premier of Bermuda later on in her life.
After the Assembly ended, the special guests took pictures with each class in the courtyard.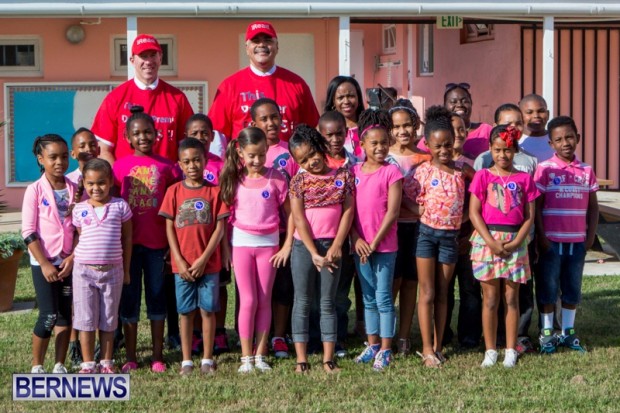 Elliot's Literacy Coordinator, Pauletta Francis, commented that she was elated that the Assembly went so well and achieved all of its objectives. "We want students to know that reading is critical to their future success. At Elliot, we are a school of lifelong readers."
Click to enlarge photos:
Read More About