The island's soldiers — both active and retired — were out in force this Monday [Nov 11] for Remembrance Day.
The Bermuda Regiment – together with the Regiment Band and many others  – honoured the war dead and veterans of the armed services,  with Regiment gunners using artillery fire to mark the start and end of the traditional two minute silence on Remembrance Day.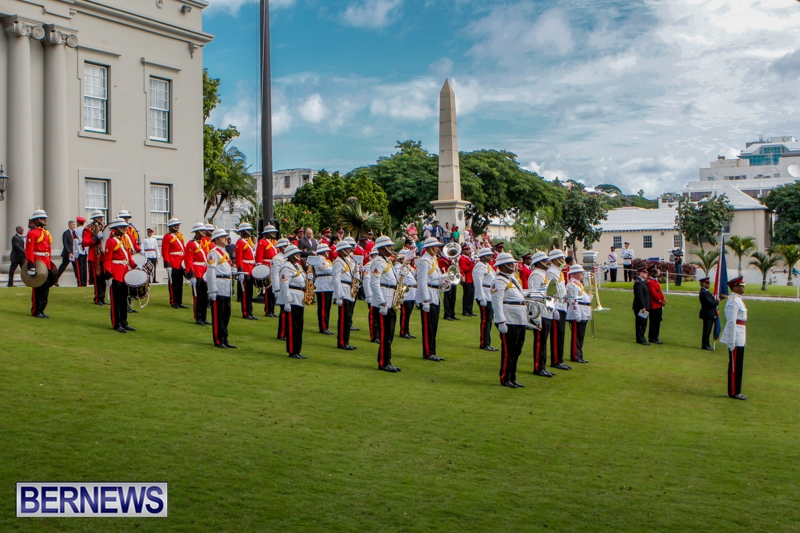 Pte Freddie Swan, who took part in both events, was picked to hand Governor George Fergusson a wreath of poppies at the Cenotaph.
He said: "I wasn't nervous – I was actually excited. I feel it's important the Regiment is here for occasions like this. It's nice to be part of history and I appreciate being a part of it."
Pte Swan – who joined as a conscript in January – added: "There are many years for me to come because I don't see myself leaving the Regiment any time soon – I enjoy it."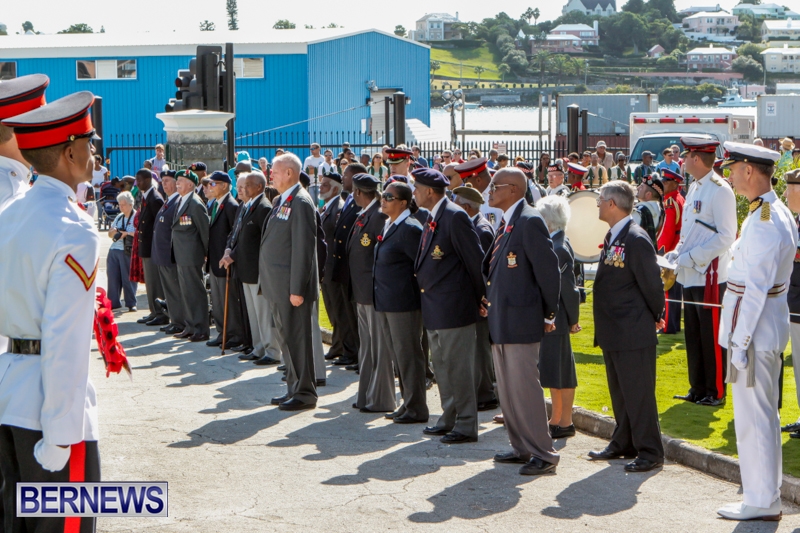 Pte Dante Durham, who handed his wreath to Premier Craig Cannonier, added: "I've done this kind of thing before, so I was pretty cool.
"It's important for everybody to be here, not just the Regiment. It lets everybody know Remembrance Day is being remembered properly.
"It's also important for serving soldiers to be out in force – it makes me feel good to hear people applauding and cheering and it's great to see veterans on parade."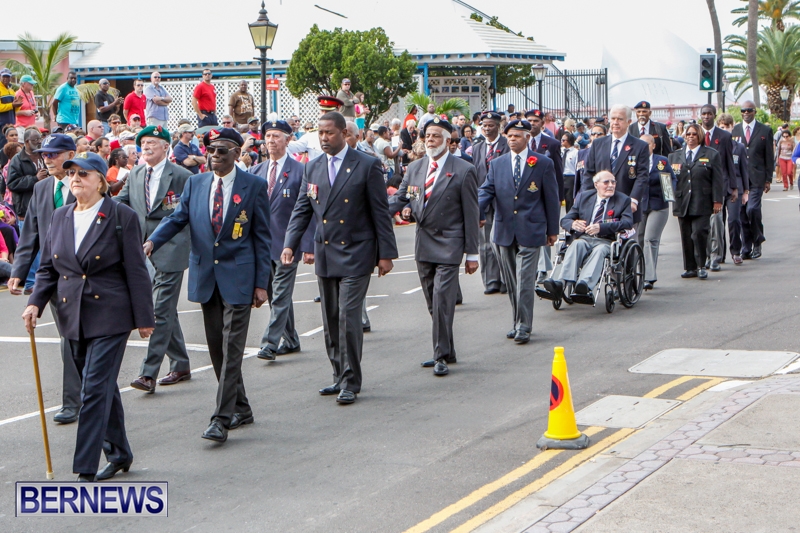 Premier Cannonier said after the ceremony: "The Regiment is always superb. A lot of the appeal of these events for the public is to see the Regiment do what it does best – get out there on parade.
"I was pleased to see such a large number of people there today and the Regiment is an important part of that. It's something we should all be very proud of."
Bermuda veteran Isobell DeSilva, 88, from Pembroke, volunteered for the Royal Canadian Air Force in World War II and served in Ontario between 1942-45.
She said: "I thought it was lovely – I cheered for everyone who went past me, especially the Regiment Band – they did an excellent job."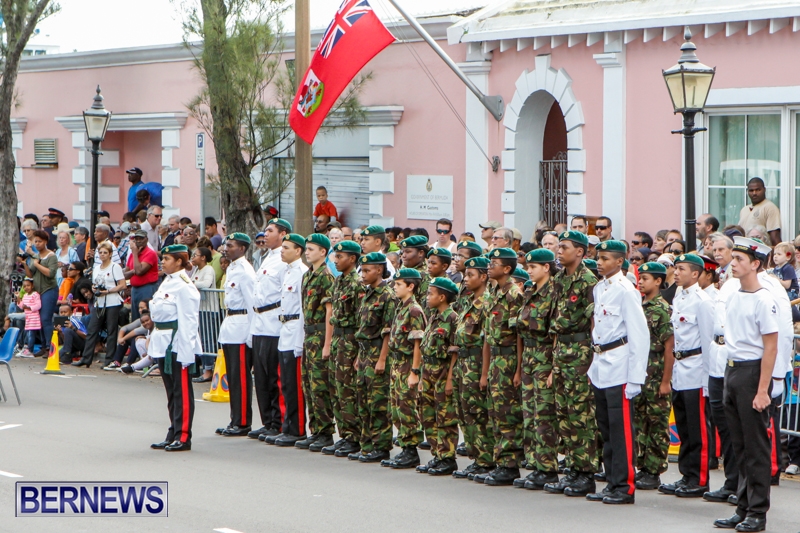 World War II Bermuda Militia Infantry veteran Canon Thomas Nisbett, who served between 1945-46, added: "The parade was beautiful. Everything went so nicely. The Regiment is a worthy successor to the BMI."
Regiment CO Lt Col Michael Foster-Brown, speaking at a special lunch to honour veterans at Number 6 Shed on Front Street, said: "It was a beautiful and moving ceremony.
"Our soldiers did a splendid job and looked magnificent in their uniforms and it again demonstrates how well they function in the state ceremonial role."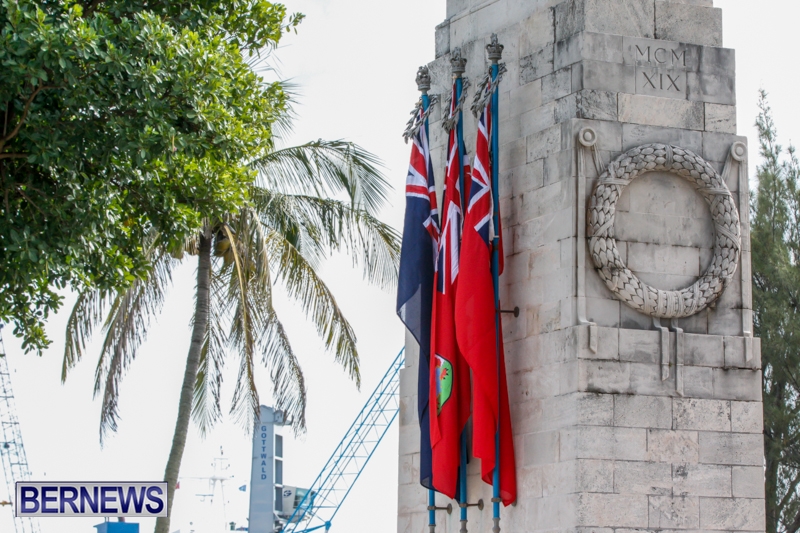 Col Foster-Brown added: "I was extremely proud of everyone on parade and of how they conducted themselves. One soldier came up to men and said this was the only parade he didn't mind doing – all parades are important, but this one is special for soldiers."
Colour Sergeant Chauncey Durham – Pte Durham's father – added: "As soldiers we need to know where we came from to know where we are going. Hopefully, none of us will be on that parade as war veterans – but if we ever are, we need to know why we are there."
Click to enlarge photos:
Read More About