[Updated] Preceding Sunday's 'National Celebration Of The Life Of Mandela,' the Chewstick Foundation will be holding a candle light vigil in front of their mural of Nelson Mandela this evening [Dec 13], as a reflection of the power of reconciliation.
The vigil will take place this evening [Dec 13] at 5.30pm for 27 minutes, marking the 27 years Mandela was incarcerated in his native South Africa.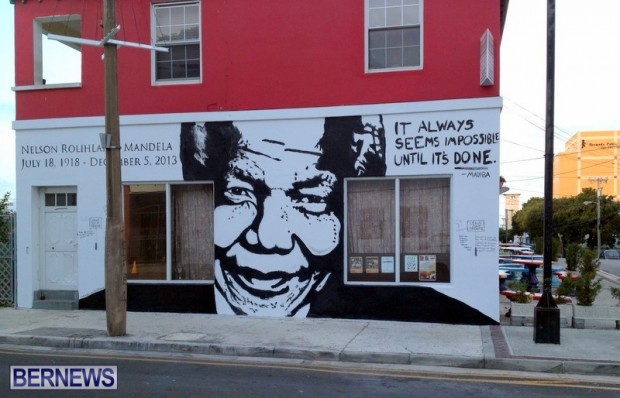 The mural, featuring a portrait of Mandela and including the famous quote, "It always seems impossible until it's done," is a continuation of Chewstick's Community Art Program, which sees a new mural completed every three to four months.
Bermudians have been visiting the mural throughout the week in order to pay their respects, leaving personal tributes and messages of hope on the wall itself.
Update – Photo from the Vigil: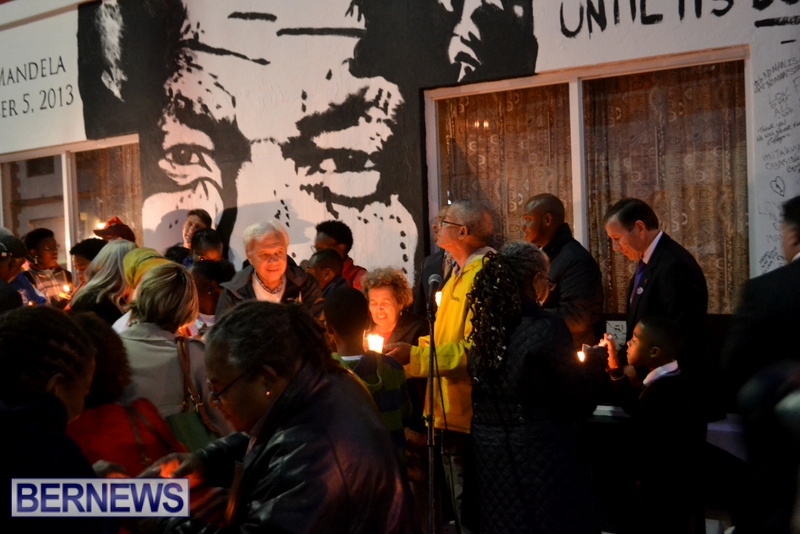 The former South African President, who was revered around the world for his struggle against apartheid, died on December 5, 2013 at age 95.
On Sunday [Dec 15] a 'National Celebration of the Life of Nelson Mandela' will be held at City Hall at 4.00pm. The event is a collaboration of a variety of organizations, and will include contributions from both Premier Craig Cannonier and the Opposition Leader Marc Bean.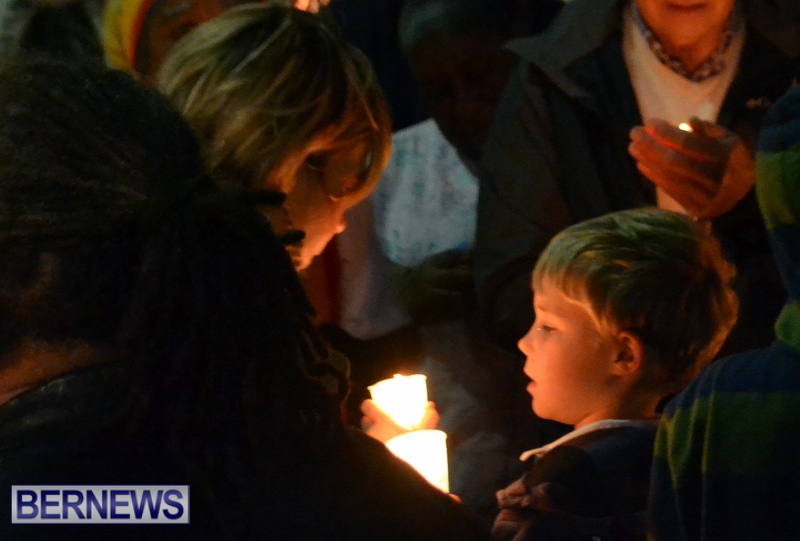 Read More About