Regular training for the National Academy age groups has suspended until the new year, resuming the week of January 6, 2014.
A spokesperson said, "We will however continue the initiative of Xmas Festival games for the National Academy player pools during the recess period. These games allow the coaching staff to assess the players in match conditions, implement team tactics, and develop the National Academy style of play.
"The inclusion of overseas based players who are home for the holidays allow the coaches to gauge and monitor the progress of these players, in addition to increasing the competitive levels of the players in consideration for selection for upcoming National Academy and National team events and fixtures.
"This is particularly important for the U17 Men and U20 Men player pools who will be participating in CFU World Cup Qualifiers next summer, as the coaches will begin to look at preliminary training squads in preparation for these events.
"Players are asked to please arrive a minimum of 30 mins. prior to their scheduled time, and to be in National Academy uniform. Please notify the National Academy Director if any player will be off island or not available for any of the matches."
The schedule is as follows: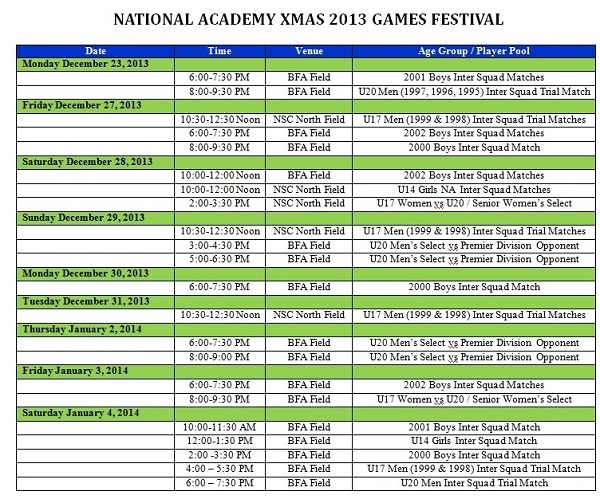 Read More About