Bermuda's Tyler Butterfield — two-time Olympian and top long-course triathlete — announced the continued partnership with Tokio Millennium Re [TMR].
Unlike most endemic sponsorships, TMR is unique because they provide risk coverage for insurance and reinsurance companies through alternative risk transfer products. Butterfield said he is honored to represent the prestigious Bermudian company throughout his races while continuing to bring awareness of the innovative, health-minded company to the sport of triathlon.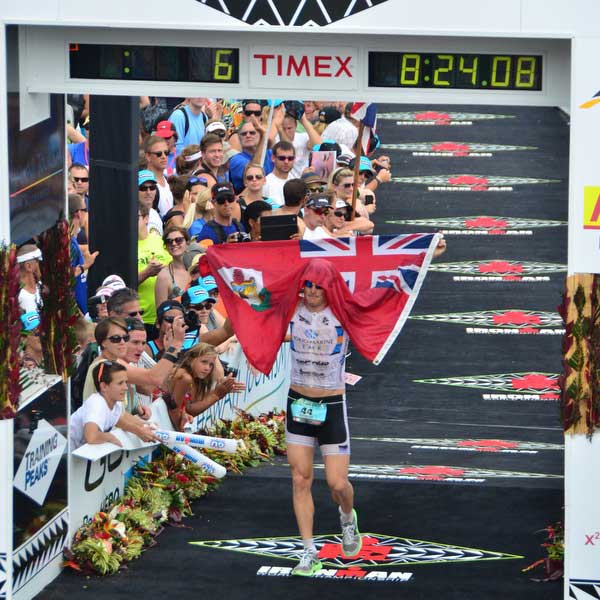 Tatsuhiko Hoshina, CEO of TMR and an accomplished Ironman triathlete has a keen interest in the sport and encourages the company's involvement in numerous races "TMR has always been committed to Bermuda sport and youth programs," said Mr. Hoshina.
"As a Bermudian from a terrific local family, Tyler Butterfield has and continues to be a wonderful ambassador for our nation. He is by far Bermuda's most accomplished athlete, and as such, is a great role model for not only the youth both in Bermuda but also worldwide. At TMR we believe firmly in Tyler's talents and are proud to be able to sponsor him and see him continually grow in the sport."
"It is an honor to extend the partnership with Tokio Millennium Re", said Tyler Butterfield. "There are few companies outside of the athletic space who invest in athletes, but TMR takes their commitment to youth programs and athletics to the next level.
"Their corporate structure is rooted in giving back while focusing on living healthy, active lives, and it is a privilege to represent them while I give it my all to achieve my professional goals."
- Photo credit ©FINISHERPIX
Read More About