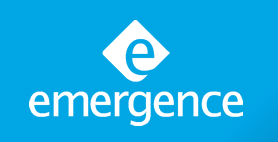 Emergence, a Bermuda business solutions provider, has announced a new partnership with TARGIT as their preferred business intelligence and analytics platform for customers.
A spokesperson said, "TARGIT is one of the world's largest business intelligence [BI] vendors for companies using Microsoft Dynamics, with Dynamics users making up more than 80 percent of their customer base. To celebrate the partnership, Emergence is inviting all clients and interested organizations to a TARGIT product demonstration, followed by networking and cocktails.
"The Partner Kickoff event is scheduled to take place at the Fairmont Hamilton Princess on Thursday, March 20 at 3.00pm.
"Emergence strives to offer integrated products and turnkey solutions to help our clients improve their business," said Daryl Fubler, Partner and Head of Business Development at Emergence.
"In this data driven world, companies are looking to streamline and enhance their analytical and reporting capabilities with powerful, yet approachable and cost effective solutions. With that in mind, we performed an exhaustive evaluation of products in the BI market and we are excited to be adding the TARGIT Business Intelligence platform to our offerings."
"For 18 years, the TARGIT Decision Suite has helped businesses understand performance, optimize cost, and drive growth. TARGIT delivers self-service analytics, dashboards, reports, and ad-hoc data discovery in one integrated platform.
"By combining the TARGIT Decision Suite and Emergence's more than 25 years of implementation experience, Emergence customers can now get real time analytics, dashboards, automatic reports, and all of their data integrated in a single user friendly platform.
"TARGIT allows users to:
Make insightful analyses integrating all data sources [ERP, CRM, Excel spreadsheets, etc]
Give users the power to drill down, add criteria, and discover the "why's"
Get automatic alerts when particular indicators move out of range or reach a set value
Manage dynamic reports to support business with timely, quality data
Get out-of-the box analyses and reports based on their GP solution
"For more information about the Partner Kickoff event or to RSVP, please visit the Emergence website or contact them via telephone at 295-0913 or via email at busdev@emergencecorp.com."
Read More About