A Latvian sailor who was convicted two years ago of possessing almost $50 million worth of cocaine has launched an appeal today [Mar 12]. Janis Zegelis was previously sentenced to 25 years in prison, and his sailboat "Arturs" was confiscated by the Court.
When he was sentenced in 2012, Judge Carlisle Greaves said he took into account the fact that the drugs were not destined for Bermuda, however at the same time wanted to send a message that Bermuda is not the place to be caught with illegal drugs.
File photo of Mr Zegelis leaving Court: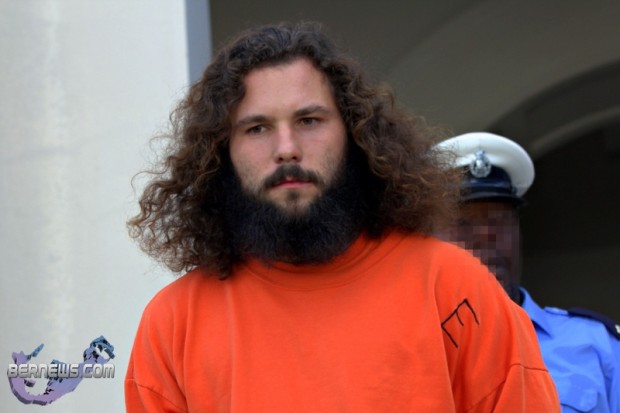 Before being sentenced in 2012, the defendant apologized to the Court, and asked for leniency saying he wanted to be able to see his three young children again.
31-year-old Janis Zegelis sailed to Bermuda from Trinidad and was arrested in August 2011, after Customs officials searched his boat while it was docked in the St George's area and found the cocaine as well as a gun and ammunition.
Police guarding Mr Zegelis' boat "Arturs" in 2011: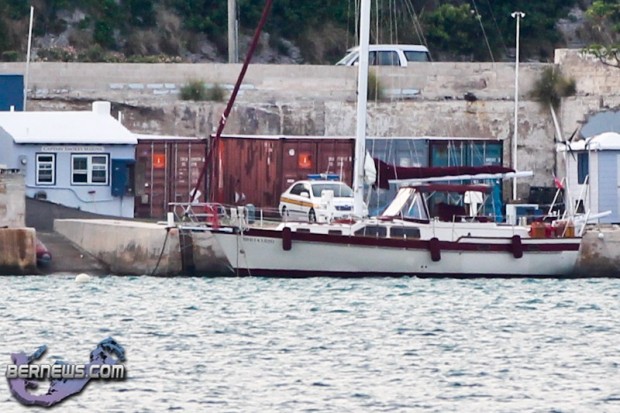 During the trial, Mr Zegelis said he was paid to sail the boat from Trinidad to Latvia by a Russian man, and had not intended to come to Bermuda however diverted to the island after experiencing problems with his sailboat.
He also claimed he had no prior knowledge of the drugs, having discovered the cocaine in a compartment on the boat after a few days at sea. He did admit to having knowledge of the gun, saying he needed it for protection against pirates.
Photo of the cocaine: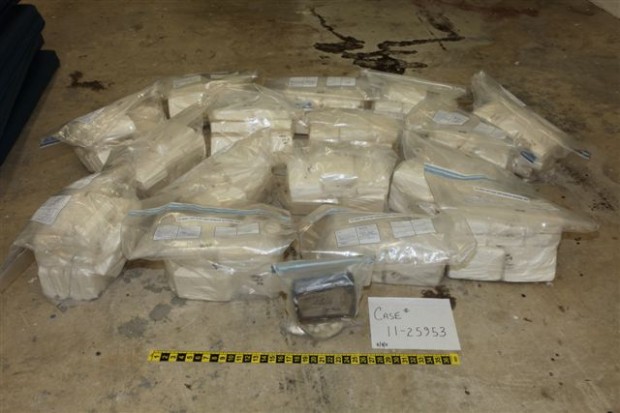 He was in possession of 165kg [363lbs] of cocaine valued at $48 million —  one of the largest drug seizures in Bermuda's history — and a 9mm Beretta, 192 rounds of ammunition and two extended magazines.
Other defendants appealing, or scheduled to appeal, their convictions during this sitting of the Court of Appeal include Jahmel Blakeney, Sanchey Grant, Zharrin Simmons, Noet Barnett, and Tracey Pitt.
Read More About
Category: All, Court Reports, Crime, News