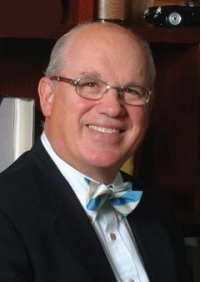 The 22nd annual Caribbean Association of Otolaryngology [CAO] conference, in partnership with the University of the West Indies and the American Academy of Otolaryngology – Head and Neck Surgery, is being hosted in Bermuda by Dr. Wesley Miller and his wife Justice Norma Wade-Miller. The conference will be held March 6–9 at the Fairmont Southampton Hotel.
The Keynote Speaker at this year's conference is Professor Harold C. Pillsbury [pictured]. Professor Pillsbury is a graduate of George Washington University and is presently the Chair at the University of North Carolina Department of Otolaryngology/Head and Neck Surgery.
The CAO conference in Bermuda will also have esteemed Guest Speakers Dr. Winston C. Vaughan and Dr. Se-Heon Kim.
Dr. Vaughn is the Director and Founder of California Sinus Centers and Institute and the Sinus Care Foundation.
Professor Se-Heon Kim is the Chair at the Department of Otolaryngology, Yonsei University college of Medicine in Seoul Korea.
Dr. Wesley Miller, Vice President of CAO said, "I am so very happy along with my wife Norma, to be welcoming my colleagues to Bermuda.
"It is not only an opportunity for the attendees to gain CME credits from the University of the West Indies, it will be a great opportunity to showcase tourism in Bermuda as doctors from Aruba, the Bahamas, Barbados, Bermuda, Canada, Curacao, Jamaica, Puerto Rico, South Korea, Saint Vincent, Trinidad, the UK and the USA have registered and are attending the conference."
Dr. Miller also said that Minister of Health Trevor Moniz, will welcome the conference attendees on behalf of  the Bermuda Government, and the Berkeley School Choir will be singing at the opening ceremony.
The conference programme consists of formal academic sessions balanced with social events such as a welcome reception and closing dinner. More information may be obtained by visiting their official website.
Read More About
Category: All