Circles, swirls, a feather, kissing fish and an octopus were some of the artistic creations gracing the island's beaches yesterday [Mar 29] as the 2014 Bermuda Beach Art Festival took place  island-wide.
The annual competition invites artists of all skill levels and ages to participate in adorning Bermuda's beaches with beach art, creations that only last until the next high tide washes them away.
La Garza [Tara Cassidy & Natalie Sannemalm] won the Best Overall for "Herons' Flight" on Horseshoe Bay, Adrianna Anfossi's "Circle Design" on Coral Beach earned the win in the Teenage Division, the Family Division was won by the Hastings Family for their "Kissing Fish" design on Jobson's Cove, while Team Sandy Cheeks won the Adult Division with their "Waves" entry on Elbow Beach.
Beach art created by international guest artist Andre Amador on Horseshoe Bay: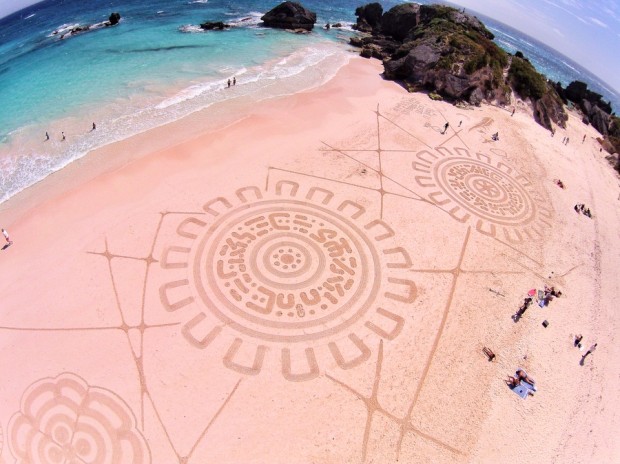 Teenage Division 1st Place | Adrianna Anfossi, Coral Beach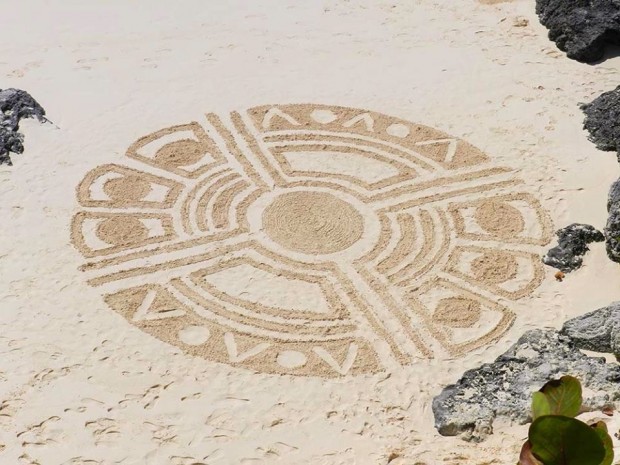 Teenage Division 2nd Place | Tommy Westhead, Horseshoe Bay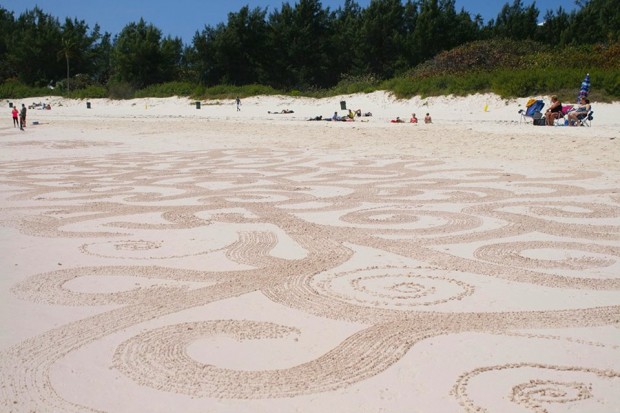 Teenage Division 3rd Place | Sarah Weight -Dragon, Southlands Beach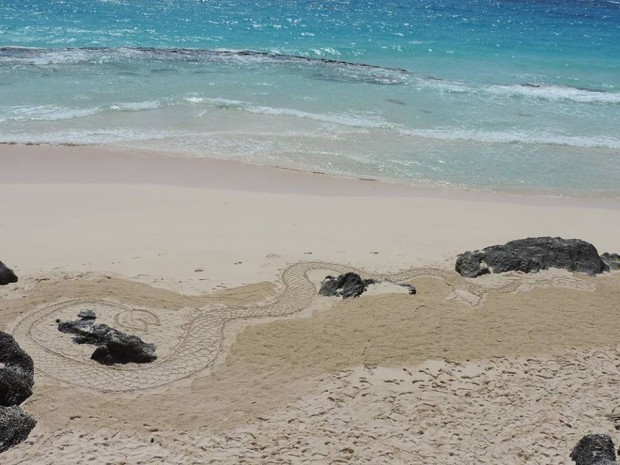 Family Division 1st Place | Hastings Family- Kissing fish, Jobson's Cove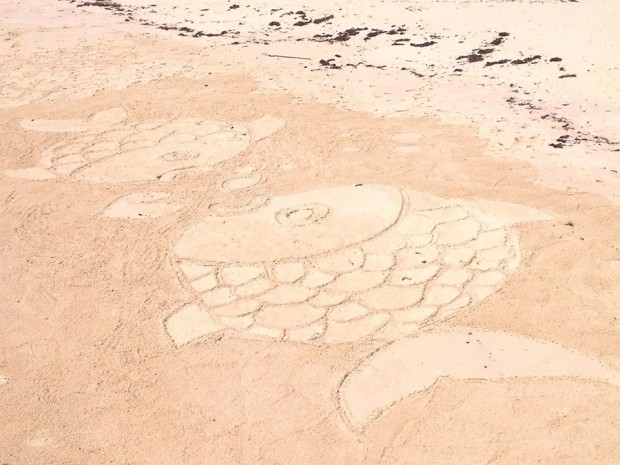 Family Division 2nd Place | Perry Family – Circles, Admiralty Park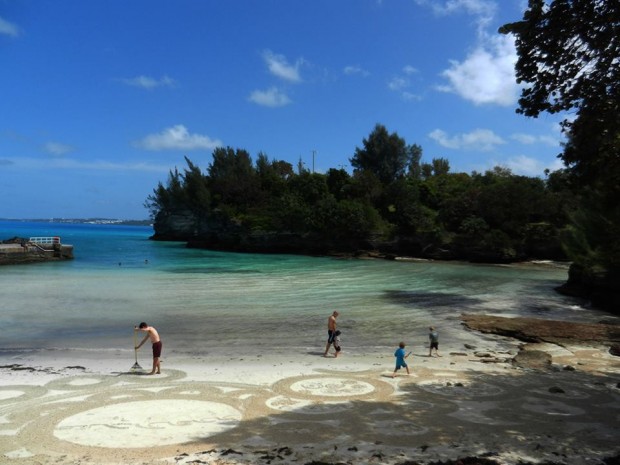 Family Division 3rd Place | Westhead Family – Ocotpus, Horseshoe Bay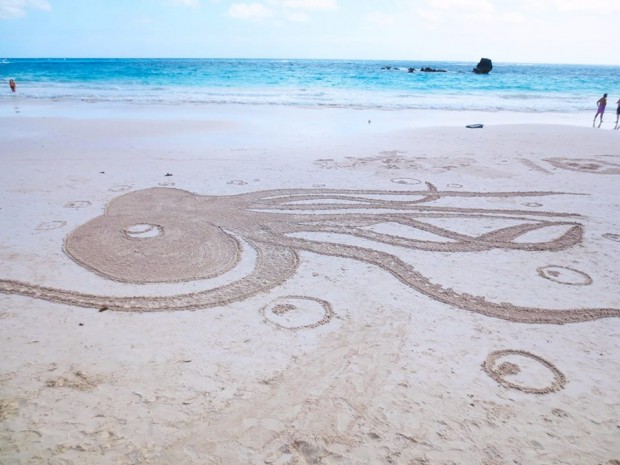 Adult Division 1st Place | Team Sandy Cheeks – Waves, Elbow Beach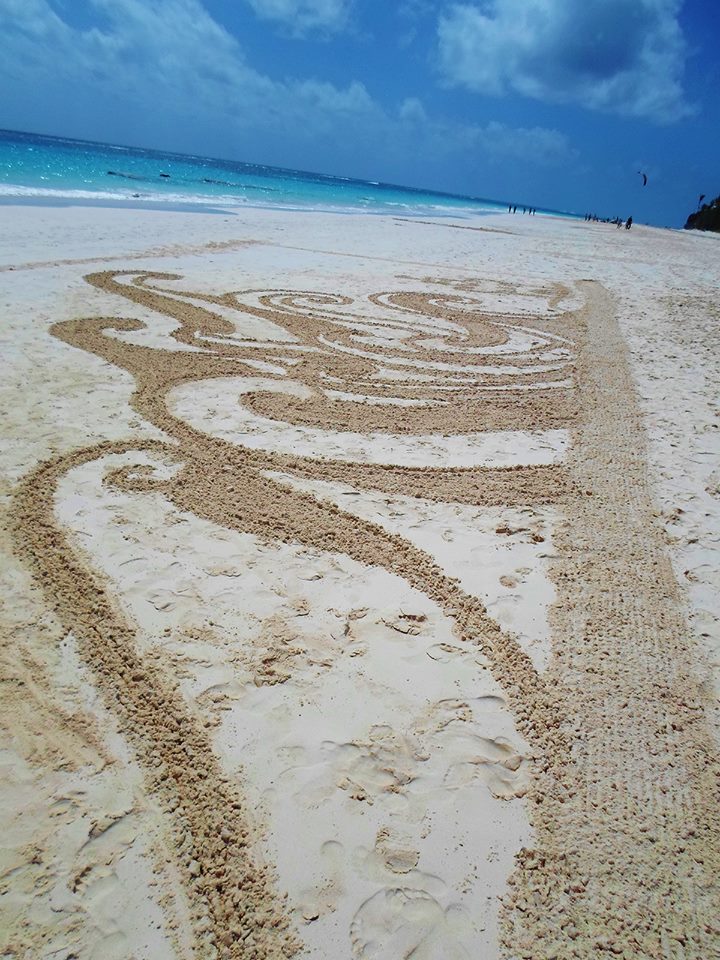 Adult Division 2nd Place | Team Ajrak – Swirl graphic with Bermuda, Horseshoe Bay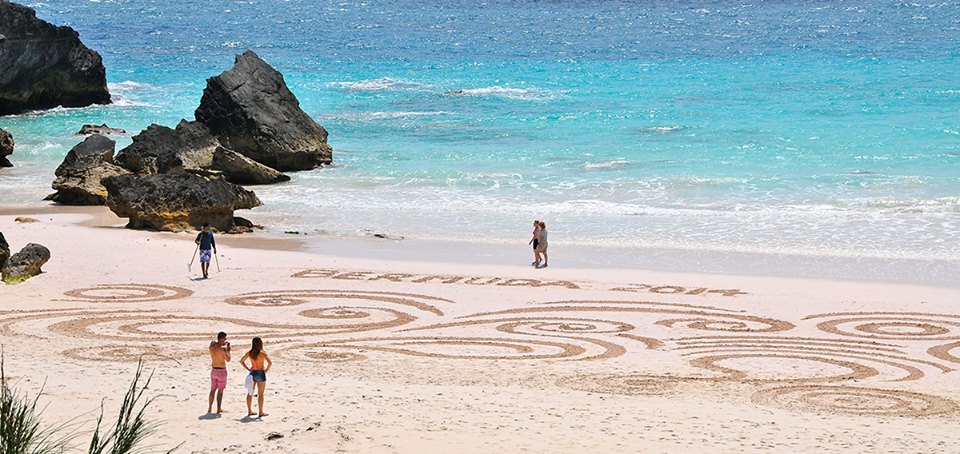 Best Overall | La Garza [Tara Cassidy & Natalie Sannemalm] for "Herons' Flight" on Horseshoe Bay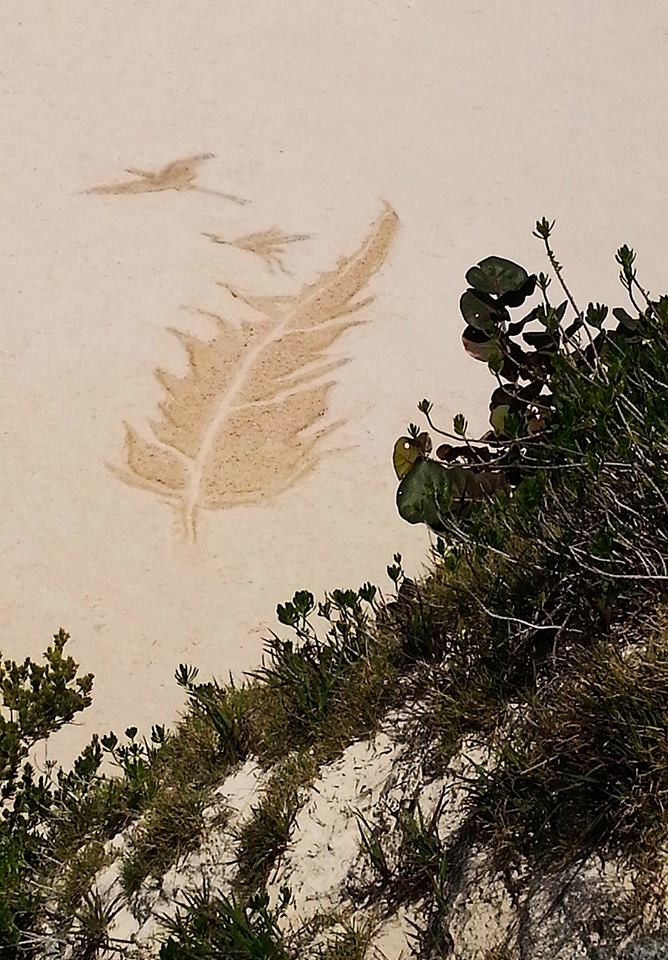 Salient Sands [Earl & Susan] Participant in Adult Category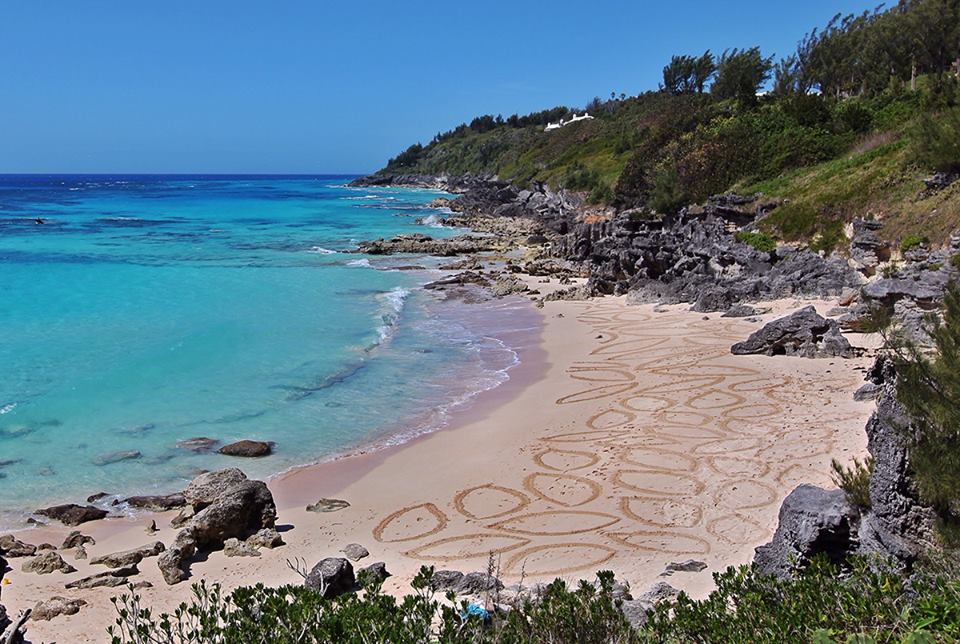 - Photos courtesy of the Beach Art Festival
Read More About
Category: All, Art, Entertainment, News, Photos