The Bermuda Cricket Board [BCB] Girls Cricket and Netball Camp, supported by Ironshore and the Department of Youth, Sport and Recreation, concluded on Friday 11 April with a prize presentation to recognise the girls development over the week. Ceri Riihiluoma from Ironshore presented the prizes and medals.
President of BCB, Mr. Lloyd Fray said: "The BCB is extremely pleased to report that the camp was a great success with over 30 girls in attendance. Players learnt technical and tactical skills of both sports and the theoretical side of the game. In addition, the BCB collaborated with Mirrors, Pride and the Centre of Philanthropy to provide a comprehensive life-skill development component to the camp.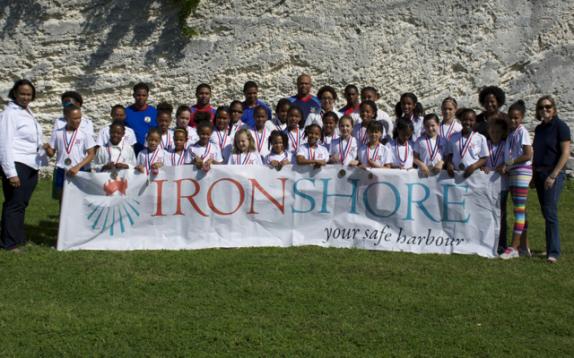 Mr. Fray added, "The program was specifically designed to increase the number of girls playing cricket and to use sport to reduce at-risk behaviors, increase health-related awareness & fitness, impact educational outcomes, self-esteem and build community connections among girls across the island."
"I would like to thank Ironshore and the Department of Youth Sport and Recreation for their continuous support of our girls development programs and the teachers, coaches and national academy players who provided a well organised and fun camp!
"The Board was pleased to note that several of the girls signed up to play in the Under 8 and Under 11 leagues. This camp marks a great start to reigniting our grassroots girls cricket program and the BCB looks forward to continuing to offer similar programs and growing the number of girls playing cricket!"
The winners were:
BCB Cricket Quiz Prize Winner – Azarea Mouchette
BCB Cricket Quiz Prize Winner – Paige Marshall
BCB Cricket Quiz Prize Winner – Maya Peat
Best Bowling – Malaysia Johnson
Best Bowling – A'maiah Butterfield
Best Batting – Ramiah Brangman and Precious Hayward
1st Girl To Sign Up To Youth Cricket Team – Zephaniah Trott
Most Improved Player – Kacey Mcgowan
Beep Fitness Winners – Kimora Rubain, Ramaih Brangman and Alayah Heath
Beep Fitness Winner – Alayah Heath
Read More About