BELCO is celebrating its second annual Occupational Health, Safety and Environment Week from April 28 – May 2.
The week, which demonstrates the Company's commitment to promoting a healthy, safe and environmentally conscious work environment, coincides with the International Labor Organization's [ILO] World Day for Safety and Health at Work.
Wreaths laid at the BELCO Monument in memory of employees who have lost their lives in service: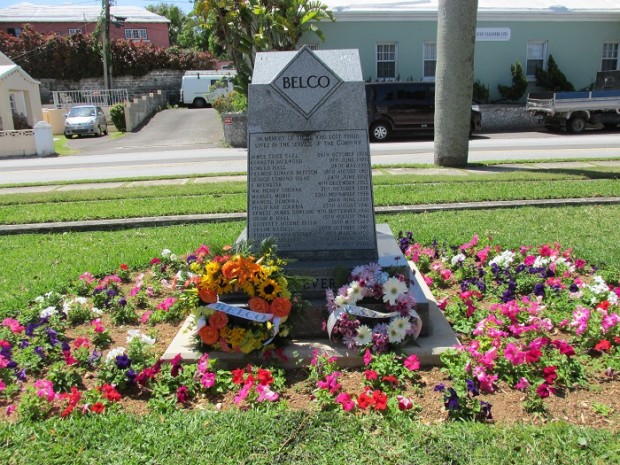 The week-long program, being led by BELCO's Occupational Health, Safety and Environment department, is themed Safety & Health in the Use of Chemicals at Work. The week kicked off with an annual Memorial Ceremony which featured an address to staff by Department of Health Senior Safety & Health Officer, Doris Foley.
The week also includes seminars and competitions for staff on topics such as "Industrial Hygiene" and "Chemical Labeling". The celebration will end with the Ascendant Group Employee Health and Wellness Fair on Friday, May 2.
A variety of health and wellness related organizations will take part in the fair, offering blood pressure and glucose testing, fitness demonstrations, mini massages and more for employees.
Read More About