Progress on the new Acute Care Wing is continuing, with the Bermuda Hospitals Board [BHB] noting the benefit that the 90 new single room patient suites will have for the public.
"One of the most impactful changes the new Acute Care Wing will have on the public is that it features single rooms," said Bermuda Hospitals Board Chairman Jonathan Brewin. "No matter who you are, as long as you require care in the facility, you will have your own room. This supports privacy and confidentiality."
BHB CEO Venetta Symonds said, "There are 90 patient suites, which include 225 square feet of bedroom space and a full bathroom including shower that occupies an additional 65 square feet. Each room will feature all the necessary medical equipment as well as a patient chair, bedside cabinet, and wardrobe for personal items."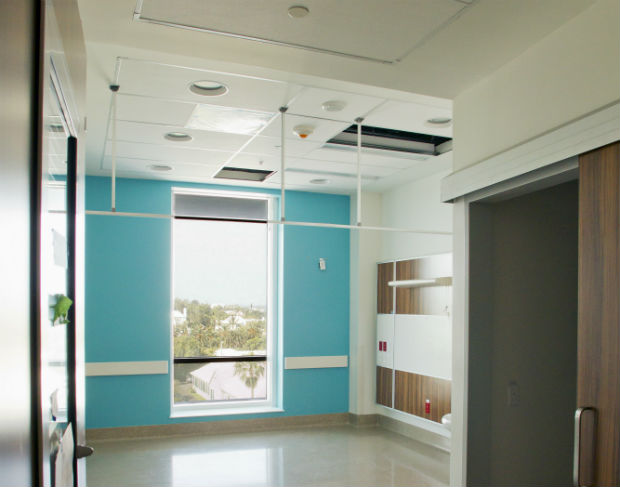 "A new nurse call system that will make it easier for patients to indicate their specific needs will be accessible from all rooms. The bathroom has special non-slip flooring featuring a toilet and full shower with a fold-down shower seat. Two hand wash basins will be in each suite; one in the bedroom and one in the bathroom."
"Having a wash hand basin in each room greatly strengthens our infection control efforts," said BHB Director of Infectious Diseases and Epidemiology Michael Ashton.
"Infections are easily spread by touching. Proper hand washing eliminates most of the chances for infection to spread this way. Staff and visitors will have easy access to the basins and will be encouraged to wash their hands before and after their visits with each patient."
"Having one patient per room also enhances infection control," said BHB CEO Venetta Symonds, "and it will support our efforts to offer each patient more personalised care. Patients requiring quiet to rest and recuperate will no longer be inconvenienced by another patient in the room or people visiting other patients."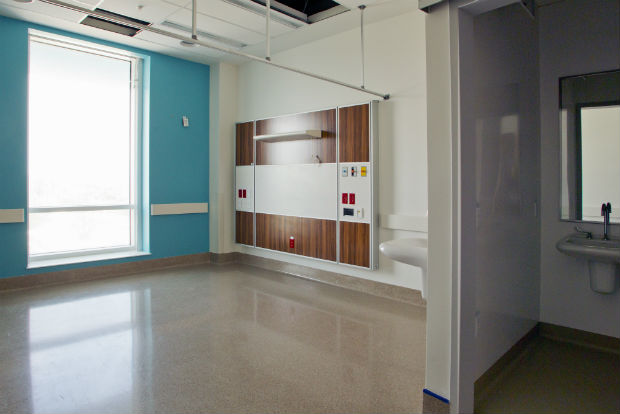 "Our single suites provide a healing setting for our patients. All rooms have a large window with Bermudaful views. Natural light and great views can be comforting for patients, helping them to heal and recover."
"The new Acute Care Wing opens to the public this September. If you have any questions about departments and services moving to the new wing please contact Cathy Stovell on 239-1006 or email her at cathy.stovell@bhb.bm.
"The public can support the new Acute Care Wing with a donation to the "Why It Matters" campaign; please visit the website of the Bermuda Hospitals Charitable Trust for more information.
Read More About