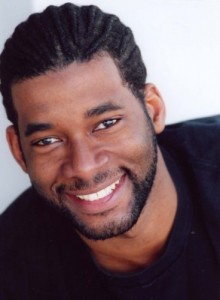 Bermudian actor Daren A. Herbert, known for the roles he's played on stages in Bermuda and around the world, will be leading a three-day intensive acting class this week, with actors of all ages and types invited to take part.
The learning series, spanning three days, will take place at the Jakoma space in the Old Berkeley assembly hall on Wednesday, May 7 from 6.00pm through 10.00pm, Friday, May 9 from 6.00pm through 10.00pm, and Saturday, May 10 from 12.00pm through 4.00pm.
Actors ranging in age from 14-years-old and up are welcome to attend; the class will accommodate a maximum of 12 participants.
"Let's work hard, raise our game, and enjoy ourselves while we're at it," Mr. Herbert said about the class.
Call 704-5323 for pricing details or to reserve a spot in the class.
Read More About
Category: All, Entertainment