Elbow Beach this week honoured the taxi drivers who play an important role in Bermuda's tourism and hospitality business, with just under 100 drivers attending a Taxi Appreciation Event at the hotel on Tuesday, May 20, 2014.
All drivers were treated to a continental breakfast in the hotel's car park and all were entered into a draw for a weekend stay at the hotel, with 10 drivers winning prizes.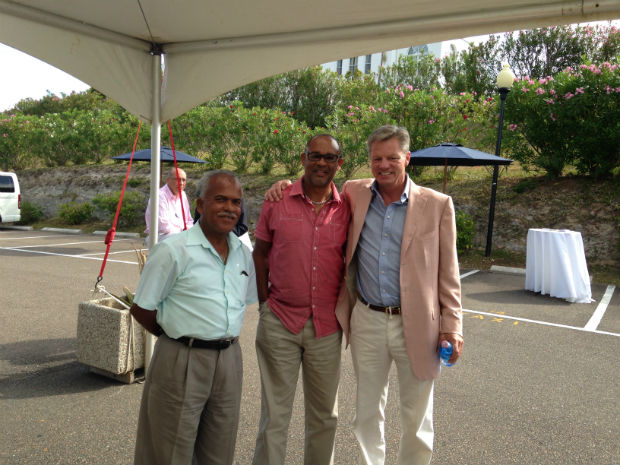 Ed Burns, Owner's Representative of Elbow Beach Bermuda said, "It was a pleasure to meet all the taxi drivers on Tuesday. They are our extended sales partners and we really appreciate everything they do for us. It was a perfect opportunity to connect with them."
Rehanna Palumbo, Director of Sales & Marketing for the hotel, said, "As we celebrate the start of the 2014 tourism season, we wanted to thank the taxi drivers for their continued partnership with Elbow Beach. They work extremely hard, perform an invaluable service, and are representatives both for our hotel and the island.
"We really appreciate what they do and planned this event so we could tell them in person."
Read More About