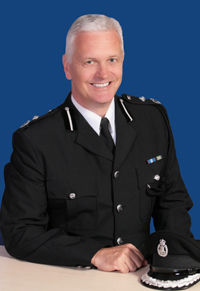 [Updated] Government House has appointed Paul Wright, the current Assistant Commissioner of Police, as the new Deputy Commissioner of Police, effective May 12, 2014.
Governor George Fergusson said, "I am delighted that Mr. Wright has accepted this role.
"He has served with distinction in the Bermuda Police Service for 29 years and has the confidence of his colleagues, among senior and junior officers.
"I have worked with him for the past two years and been impressed by his professionalism and commitment."
Update May 8: Newly appointed Deputy Commissioner of Police Paul Wright said, "Naturally I am delighted to have been selected to serve as the new Deputy Commissioner.
"It is an important position in terms of guiding the Bermuda Police Service [BPS] forward, particularly in the areas of professional development for our personnel and improving our service to the community.
"The BPS is held in high regard by the public – more so now than at any time in my almost 30 years of service.
"Much of that success is the result of good strategy, good leadership and, most importantly, the truly dedicated and capable staff who work in partnership with our community every day – all to make Bermuda safer.
"I am looking forward to working more closely with Commissioner Michael DeSilva, whom I greatly admire, and I am confident that my operational experience will enable me to make a significant contribution to creating the right environment for future success."
Read More About