Local online makeup and beauty store Chrysalis Cosmetics has launched its unique Prism line of cosmetics, introducing the products at a show held at Lovit Boutique on Queen Street in Hamilton on May 10th.
Keisha Ramsay and Sean Saltus launched their online makeup and beauty store "Chrysalis Cosmetics" almost five years ago, and recently expanded the concept with the Prism line.
Ms. Ramsay, who is a trained makeup artist, searched for makeup and beauty products that awaken the senses, recapture youth and innocence, and easily translate high-fashioned looks into wearable beauty, to become the focus of Chrysalis Cosmetics.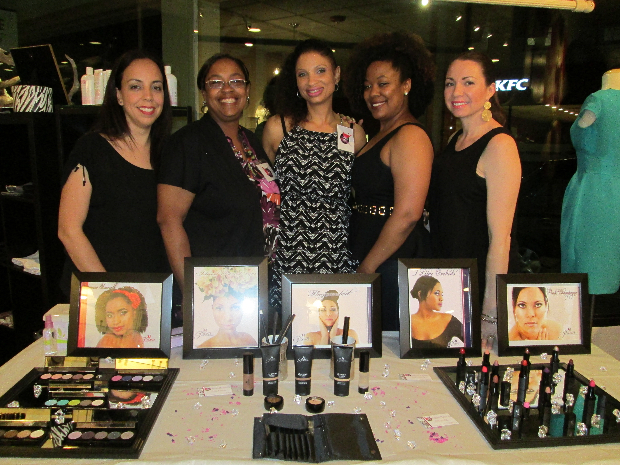 Ms. Ramsay knew that she wanted to start her own makeup line so, after much research and enormous help and support from her family and friends, she introduced "Prism By Chrysalis Cosmetics," which launched on Saturday at Lovit Boutique on Queen Street in Hamilton.
Ms Ramsay said, "The thought behind Prism is for us to start out with a small line of makeup which includes the beauty basics, and to gain feedback from our customers in order to find out what products they would like to see added. We will then expand our collection based on the feedback that is received, growing our line to become a beauty brand inspired by the customer."
The local make-up artist has also started her own makeup and beauty blog over the last year. Dubbed The Chrysalis Gals, Ms. Ramsay shares her passion for the beauty industry, providing her followers the latest makeup tips and trends, beauty finds, product reviews, tutorials, and DIY makeup and beauty products."
For more information about Chrysalis Cosmetics, visit their website or their Facebook page, or contact them directly at beauty@chrysalisbda.com.
Click to enlarge photos:

Read More About
Category: All, Beauty/Fashion, Business, News, Photos