The physicians and staff of Island Health Services have donated $15,000 to the Why it Matters campaign in support of the new Acute Care Wing.
Scheduled to open in September 2014, the new wing will feature 90 patient rooms, a new emergency department, surgical unit, diagnostic imaging unit, oncology, dialysis, and outpatient services.
"We want the best care for our patients and the success of the hospital's project is in all our interests," said Dr. Boonstra of Island Health Services. "We have only one hospital for the community; we have to support it."
The doctors of Island Health Services said that they hope that their gift will encourage other physicians, families, and businesses do the same.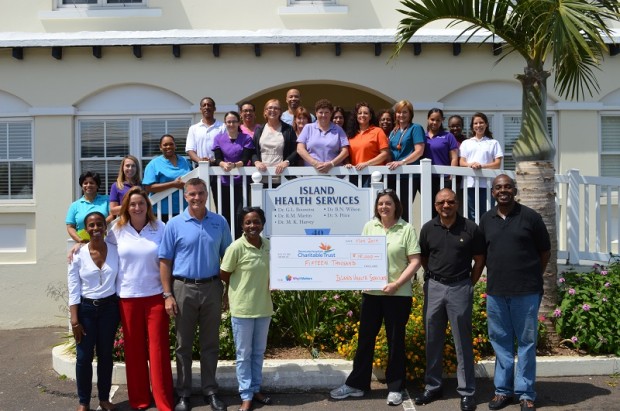 Dr. Warner, Chair of the campaign's Physician Committee, said, "On behalf of the Bermuda Hospitals Charitable Trust, I would like to say thank you to the physicians of Island Health Services for leading by example. As physicians, we know firsthand the impact our hospital has on our patients. Support from Island Health Services and other doctors will help transform our island's hospital care."
Bermuda Hospitals Charitable Trust continues to encourage support for the new wing through active fundraising within the community. All businesses, associations, families, and individuals who pledge their support by June 20, 2014 will be featured as founding donors within the new facility.
Donations can be made online, at all local banks, by mail, or by calling 295-2428.
Read More About
Category: All