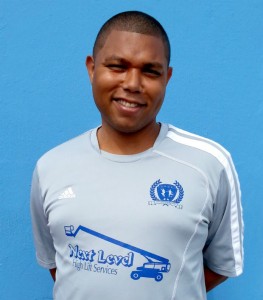 Southampton Rangers Technical Director Maurice Lowe recently traveled to England to earn his UEFA A License coaching certification, allowing him to work in 11 v 11 football within the international, professional, semi-professional, and elite girls or youth programs.
On May 15, 2014 Mr. Lowe passed his final assessment at St. Georges Park, located in the heart of England near Burton-Upon-Trent.
St. Georges Park is the home of the new National Football Centre which is the training base for the 24 England teams and also the home of FA's educational department.
The UEFA A License is for coaches who are, or who intend to be working in 11 v 11 football within the international, professional, semi professional and elite girls or youth programs.
The UEFA A License is the highest practical coaching award currently available and builds on technical and tactical content covered in the UEFA B License course or the other recognized equivalents.
Mr. Lowe said, "My achievement is the culmination of many people's belief and investment in me. Traveling to England for professional development is an expensive undertaking, however I prefer to do my coach education this way so that I can be totally immersed in a football environment."
"I would like to thank my parents, who have loaned me the money to finance my dreams, my wife Cheynika, who has made countless sacrifices, my employer, Warwick Academy, for allowing me time off from work while on international duty, The Bermuda Football Association, who started me on the path via my International License, The Bermuda Athletic Association for loaning me the money for Part 1 of the course, and Southampton Rangers for funding Part 2 of the course."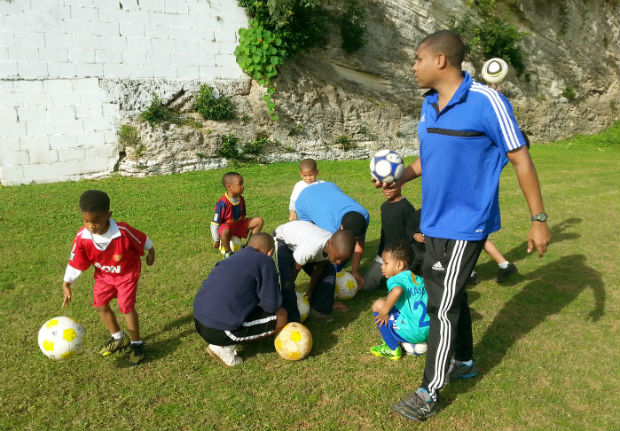 Mr. Lowe plans to return on that investment in the local game for the foreseeable future. He has coached at he senior level at BAA, the Bermuda Hogges, and is the current Head Coach of Southampton Rangers Premier Division team.
While he enjoys coaching at the senior level, Mr. Lowe's passion is working at the youth level. Earlier this year Southampton Rangers began its Youth Development Program, Southampton Rangers FUNdamentals.
Southampton Rangers FUNdamentals will be operating a summer camp from June 30 through August 29. For more information, contact maurice@srfundamentals.com.
Read More About