NetJets is flying a demonstration model of the new Challenger 350 private jet to more than 20 U.S. cities as well as Bermuda, with the private jet arriving on the island earlier this week.
The Company said the "private viewing events will provide guests with the opportunity to view the redesigned aircraft that includes state-of-the-art avionics and greater cabin comfort with larger windows and advanced HD and wireless entertainment.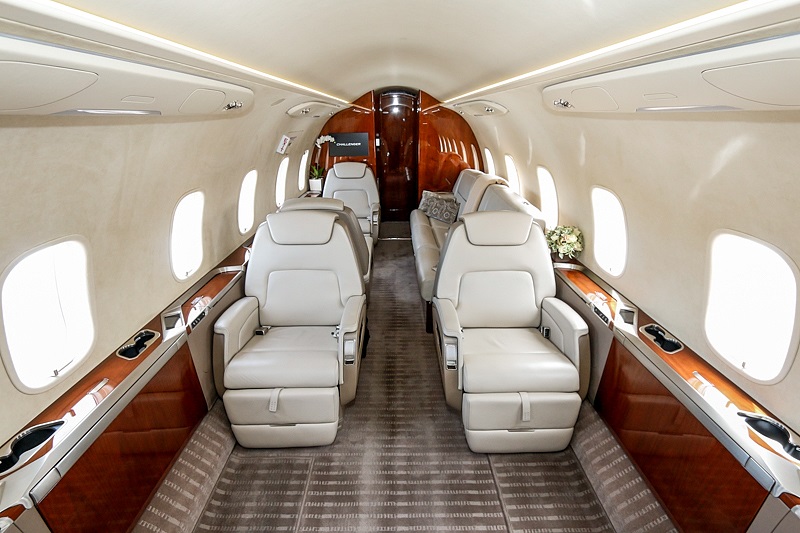 "With seating for up to 10 passengers, Wi-Fi availability, a fully customized galley designed by NetJets, and the latest technologies for optimal pilot situational awareness and safety, the Challenger 350 will provide the ultimate in luxury and travel for NetJets Owners and their guests."
"The Challenger 350 is a cutting-edge aircraft that will change the super midsize jet market," said NetJets Senior Vice President of Sales, Marketing and Service Adam Johnson.
"And we are thrilled to be adding up to 200 to our fleet. All of our new jets are part of our Signature Series of aircraft, which are custom designed and built exclusively for NetJets."
In 1986, NetJets was one of the pioneers of the concept of fractional aircraft ownership, offering individuals and businesses all of the benefits of aircraft ownership at a fraction of the cost of traditional ownership.
Click to enlarge photos:
Read More About
Category: Airport/Planes, All, News, Photos, Videos