The Bermuda Tourism Authority will host a repeat of the six-part Tourism Experiences Investment Lunch & Learn sessions, set to begin on Wednesday, July 16.
BTA Special Projects intern, Kyle James, who coordinated the first series of Lunch and Learns explained, "Hosting these sessions has proven to be extremely valuable for both the participants and the BTA.
"The series has served as a conduit for product development and has also provided an important link between the BTA and innovative entrepreneurs who represent an important component to Bermuda tourism's future success."
He added, "Our partnership with the BEDC [Bermuda Economic Development Corporation] has bode well for the overall success and popularity of the series."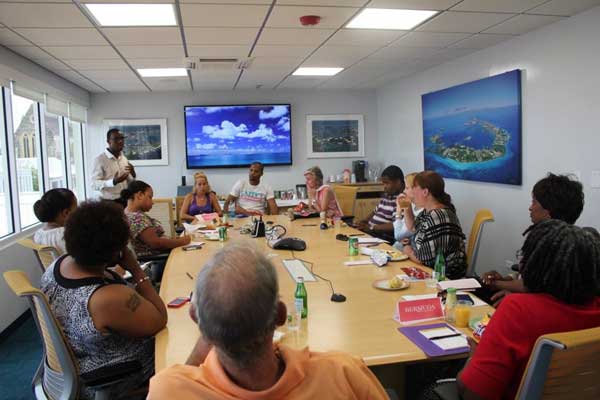 These informative Lunch & Learns are geared to individuals with ideas for Bermuda tourism products and experiences that may need additional tips and added business advice to bring these ideas to fruition.
Each session focuses on a new topic and is independent of all others. Individuals that missed any session in the first series can attend that session in the July installment.
The five sessions cover:
Bermuda's Visitors – Understanding Expectations and Experiences
Creating a Business Plan
The Power of Partnership
The Laws of Attraction
The Value of Experience
Persons interested in turning their tourism idea into an exciting new tourism experience are encouraged to sign up for the Bermuda Tourism Authority's second round of Lunch and Learn sessions. Spaces are limited.
For more information and to reserve a spot please contact Kyle James at 279-5588 or email kjames@bermudatourism.com. All sessions will be held at the Bermuda Tourism Authority offices located on the Penthouse Floor at 22 Church Street, Washington Mall, Hamilton.
Read More About