An Ebony magazine article has given Bermuda a strong recommendation as a tourist destination, citing five of the many reasons that people should consider paying the island a visit.
Titled "5 Reasons to Visit Bermuda Now," the article focuses on attractions ranging from top-notch accommodations to the famous fish sandwiches available at Art Mels restaurant, ending with thoughts on the "general hospitality and friendliness of Bermudians."
The article, written by Kristin Braswell, opens by posing the question, "What if I told you that less than two hours away from most cities on the Northeast, there is an island so beautiful that at every turn it almost looks staged?"
"Bermuda is bustling with life, from late night reggae boat parties to the always-anticipated Cup Match for cricket lovers in the summer. One could easily spend a day in awe of the brightly colored pastel homes, drinking a rum swizzle and watching the sunset sink behind a symphony of colors. Next time you are choosing your future beach getaway, consider Bermuda."
View from a room in the Fairmont Hamilton Princess' new Poinciana Wing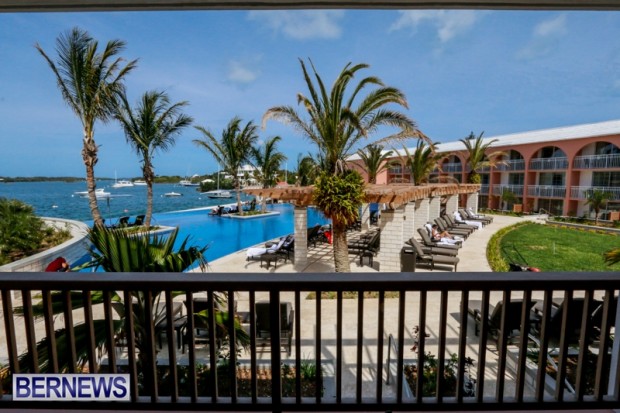 The list of reasons for visiting Bermuda begins with the newly-renovated Fairmont Hamilton Princess, saying, "With its recent renovations and ideal location in the central town of Hamilton, the Fairmont Hamilton Princess is the perfect place to stay for a business trip or weekend getaway.
"On Friday evenings, Marina Nights brings hotel guests and locals alike to drink and mingle at 1609 Bar & Restaurant, which offers gorgeous harbor views. This summer, Fairmont Hamilton received an additional bonus with the opening of chef Marcus Samuelsson's pop-up restaurant, Samuelsson at HP."
With accommodations out of the way, the article moves onto visitor attractions, including museums, the increasingly well-known Art Mels restaurant, and "beaches that simply knock the wind out of you with their beauty."
Masterworks is given a specific nod, with Ms. Braswell saying, "Artists around the world have contributed to this diverse museum, which is not to be missed for anyone looking to learn a bit more about Bermuda's rich history."
Masterworks Museum of Bermuda Art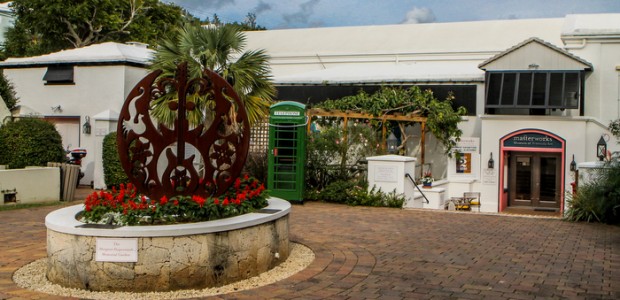 About the famous fish sandwiches available at Art Mels, the article says, "Please do not blame me for the withdrawal you are sure to feel days after you leave Bermuda and realize you experienced the best fish sandwich you will ever taste in your life."
The article closes with an overview of the hospitality that Bermuda is so well-known for, saying, "I am always in awe of the general hospitality and friendliness of Bermudians whenever I visit the island. People greet strangers with "good day" no matter where you are, and being invited to a barbeque or a boat party at some point during your visit is not out of the norm.
"It is this same community that makes the island feel like home almost immediately. My heart aches each time my plane departs knowing that I am leaving all the beautiful people who have made me feel like family, every single time I visit."
Read More About