Continuing with the celebration of the 55th Anniversary of the Success of the Theatre Boycott, Imagine Bermuda hosted a night of entertainment at Harbour Nights on Wednesday [July 2].
Shortly after an appearance by the H&H Gombeys Troupe, a street drama skit chronicling the Theatre Boycott, was presented with performers including Altonio Roberts, Nishanthi Bailey, Laurel Burns, Ty'esha Oswald, DeAzha Chambers, Raymond Johnson, Jennie Foster Skelton and Stephanie Matthews.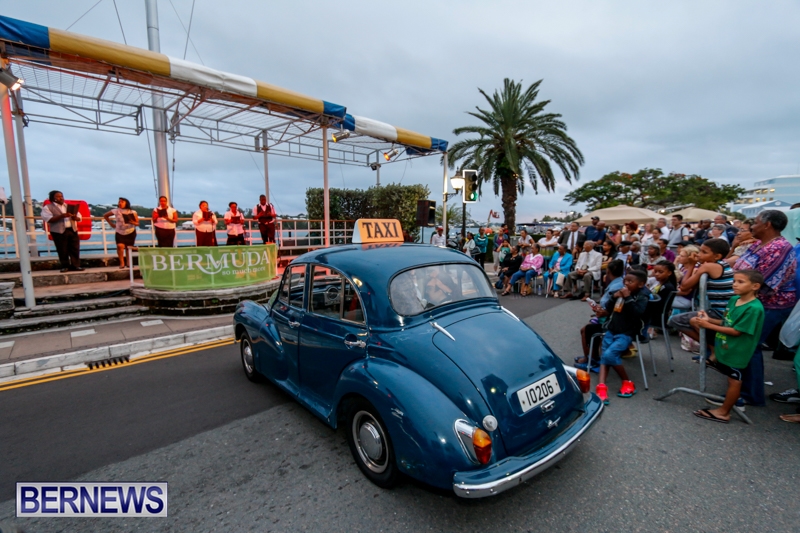 The night continued with appearances from Toni Robinson, CedarBridge Academy twins Rashae and Rashaun Bean, and The Three Kings Band who were joined by Hamilton Town Crier Ed Christopher.
A spokesperson for Imagine Bermuda said, "The Theatre Boycott began on June 15, 1959 with the intention of overturning formal segregation, a system based on the denial of the essential humanity of all.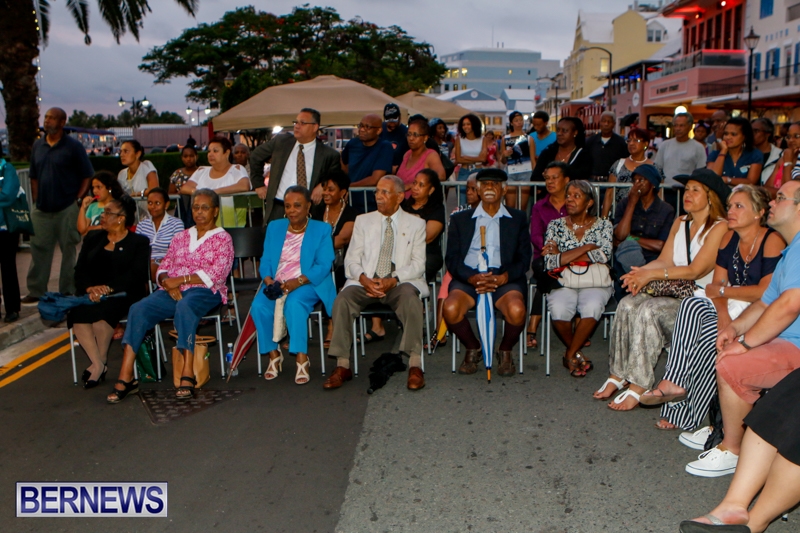 "That success was achieved peacefully in two short weeks through the conscious efforts of ordinary people, choosing to do extraordinary things.
"This Anniversary offers an opportunity to re-affirm that we all are part of the human family, joined by shared and equal fundamental human rights. It is important that the up-coming generation are aware of their essential worth and their value to the wider community."
Street Drama – Directed by Nishanthi Bailey:
Toni Robinson:
Twins Rashae & Rashaun Bean:
Ed Christopher & The Three Kings Band:
Click to enlarge photos:
Read More About