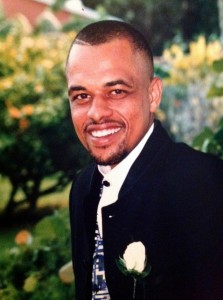 Wednesday [July 9th] marks the second anniversary of the disappearance of Rudy Smith, and police continue to appeal for information in hopes of bringing his killer[s] to justice.
Officers from the Serious Crime Unit, under the supervision of the Senior Investigating Officer Acting Detective Chief Inspector Greenidge, continue to investigate this matter.
Detective Chief Inspector Dave Greenidge said, "There have been a number of media appeals and pleas for public assistance, both from the police and Rudy's mother, Mrs Madeline Rampersad which yielded some positive information.
"There is also a Crime Stoppers reward for information which could lead to the arrest and conviction of the person(s) responsible for this senseless crime.
"The investigative team is committed to solving this crime, however, we recognize that more information from the public is required and very important in achieving a positive outcome.
"As is evident from recent criminal convictions, information from members of the public will be the key.
"One complex feature of the investigation is the fact that police have not recovered Rudy Smith's remains. We know people saw what happened and are certain that the public does not want those responsible to get away with it.
"We recognize that people may be reluctant to provide information so we encourage the use of the confidential Crime Stoppers Hotline. What if this was your brother, son, uncle, friend or mate?"
Mr. Smith's family appeal for information last year:
"I am appealing directly to these people that know something, to help bring closure to the friends & family of Mr. Rudy Smith."
"Anyone with information is urged to contact the Serious Crime Unit in confidence at 247.1185, or alternatively to call the CONFIDENTIAL & ANONYMOUS CRIMESTOPPERS hotline on 800-8477."
Read More About