The Caines Brothers and 5 Star Barbershop Back to School Extravaganza held today [Sept 4] saw 230 boys receiving haircuts and over 425 book bags being handed out, with 15 local barbers volunteering their time and talents, while 75 volunteers assisted over the past few days in putting the event together.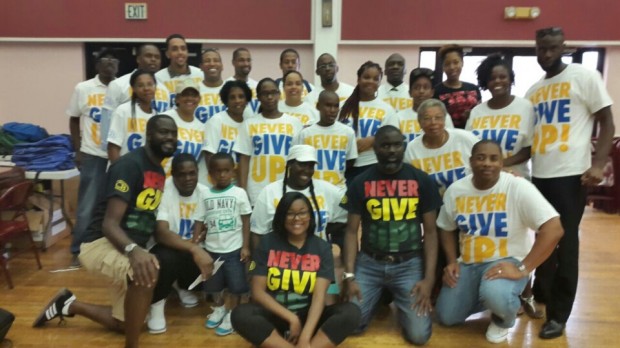 The organisers extended their special thanks to the major sponsors Trinity Sound, South Shore Hospitality Group, Smash, Sunshine Company, Security Associates, Alpha Phi Alpha Fraternity Inc. and St. Paul's AME Church, and also thanked Premier Michael Dunkley, Opposition Leader Marc Bean and the various other Members of Parliaments who stopped by throughout the day to show their support.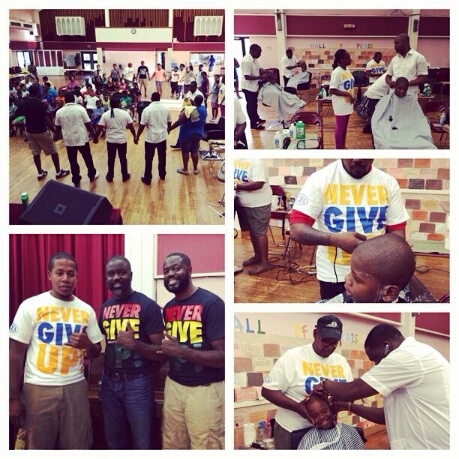 The organisers said, "However, it would be remiss of us not to thank the scores of everyday people who donated money, bags, food and time to ensure this event was a success, we could not have done it without you and for that we are truly grateful. This was truly a community effort."
"It is the hope of 5 Star Barbershop and the Caines Brothers that this simple experience will signal a positive start to the new school year for our boys and girls, as we believe in the future of Bermuda as well as indicate what can be done when we all work together to help each other. 
"Again thank you to everyone for making today a success: Together we can make a difference in Bermuda."
Read More About