The city of St. Albert recently hosted an innovative police coaching course for 24 police officers from throughout the Canadian provinces of Alberta and Saskatchewan, as well as Bermuda.
Royal Canadian Mounted Police [RCMP] officers, Alberta Sheriffs, the Town of Rocky Mountain House Enforcement Services, and two officers from the Bermuda Reserve Police [BRP] attended the three-day workshop in order to learn how to coach law enforcement officers to success.
The Managing Police Performance Coaching Skills for Police Supervisors workshop is a course that can lead to a certificate in the Police Leadership program at Dalhousie University in Halifax, Nova Scotia, Canada. This Police Leadership course is based on sports coaching principles.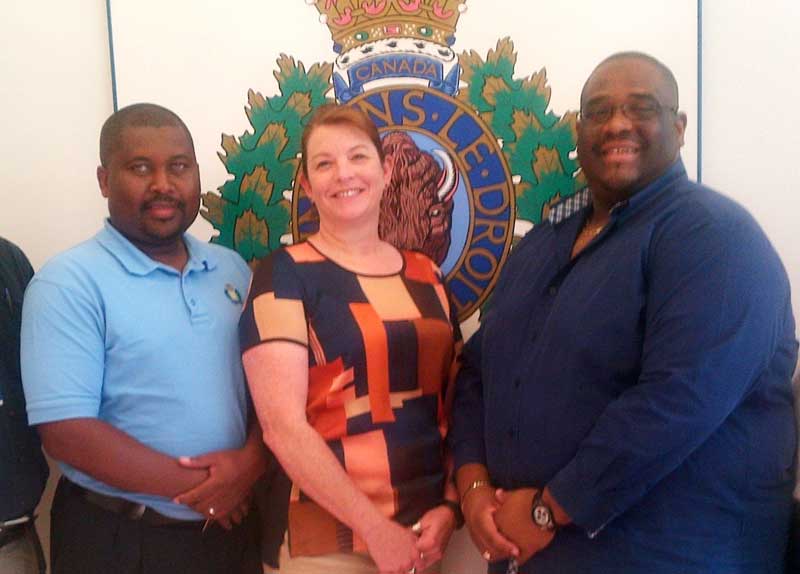 "Policing in the new millennium is a challenging career," said Sgt. Carolyn Cameron, the Non-Commissioned Officer in Charge of the St. Albert RCMP Support Units. "As a supervisor in the RCMP, it is important to coach our officers to maximize their skills and performance in order to maintain the level of excellence the RCMP is famous for."
Sgt. Cameron worked closely with Superintendent Howard Eaton, the Officer in Charge of the RCMP Integrated Traffic Unit, to bring this sought after workshop to St. Albert.
"The community expects motivated, skilled police officers answering their calls. Strong coaches leading the police officers will ensure that the community receives the level of service they want and need," said Deputy Commandant Ron-Michel Davis of the Bermuda Reserve Police.
Read More About
Category: All