The EY Bermuda Coastal Cleanup will take place on Saturday, September 20, 2014 and Keep Bermuda Beautiful [KBB] has said that they are "delighted to welcome EY as the sponsor."
A spokesperson said, "Bermuda has hundreds of coves and beaches and miles of shoreline, so there are opportunities for more teams and more volunteers to sign up before Friday's [Sept 19] deadline. Anyone interested in participating is asked to contact KBB on 295-5142 or kbb@northrock.bm."
Ocean Conservancy outlines the "Clean Up Our Oceans" program:
"When you join the EY Bermuda Coastal Cleanup, you will be joining the world's largest clean up effort. Volunteers from nearly 100 countries will be spending the morning picking up trash along the coastline for Ocean Conservancy's annual International Coastal Cleanup.
"This is a special event that Bermuda is proud to participate in. Every piece of litter collected is recorded and the data is shared locally and globally."
KBB's Litter Critter makes a surprise visit to EY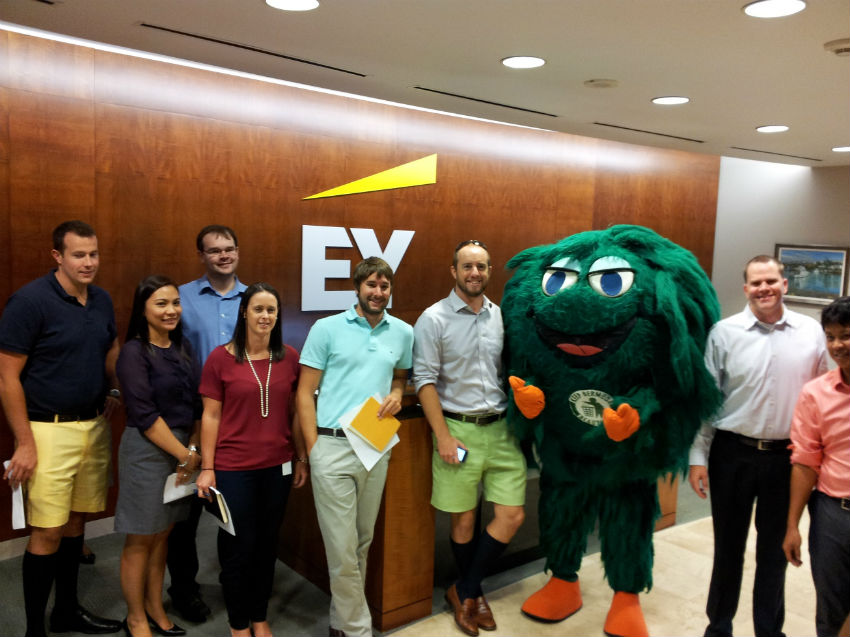 "Participants are asked to be citizen scientists for the day and not only clean up, but categorize and tally each piece of litter on a data collection card. The information from the data cards is collated by KBB and then sent on to Ocean Conservancy's headquarters in Washington, D.C.
"In 2013, Ocean Conservancy reported that 92 countries participated and 648,015 volunteers picked up 12.3 million pounds of trash. In Bermuda last September, 454 people participated in 32 different locations across Bermuda and picked up more than 8,000 pounds of debris from our shoreline."
At the 2013 coastal cleanup, Fairmont employees cleaned up Horseshoe Bay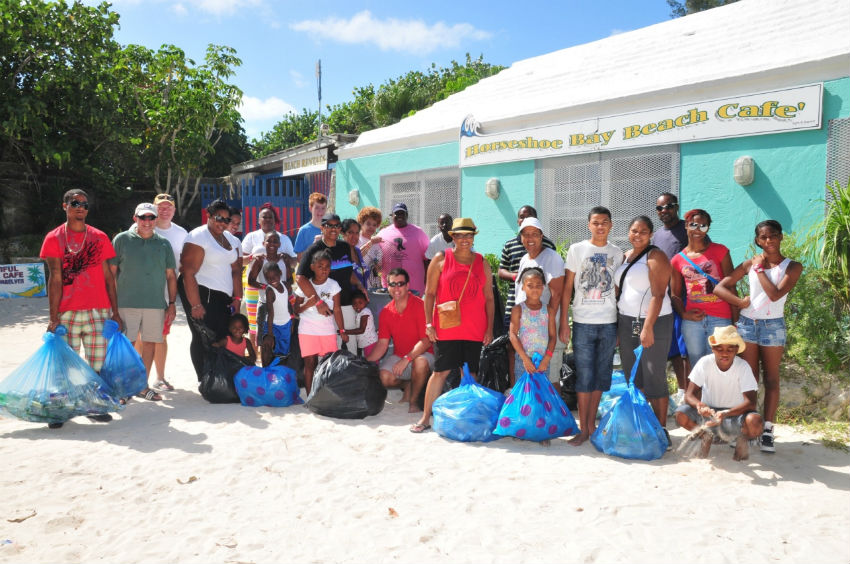 KBB Executive Director, Anne Hyde said, "It's very encouraging to see so many diverse groups wanting to participate in the annual coastal cleanup event. Residents of Bermuda are becoming more aware of the problem of ocean pollution, particularly plastics.
"Trash comes from other countries and travels hundreds of miles and then gets pushed up onto Bermuda's beaches with the tide. However some of it comes from our own picnicking and boating bad habits. We are happy to have volunteers willing to pick up what's out there, but also pleased that people are getting the message not to litter in the first place and dispose of their trash responsibly."
EY staff and KBB mascot wave with Johnny Barnes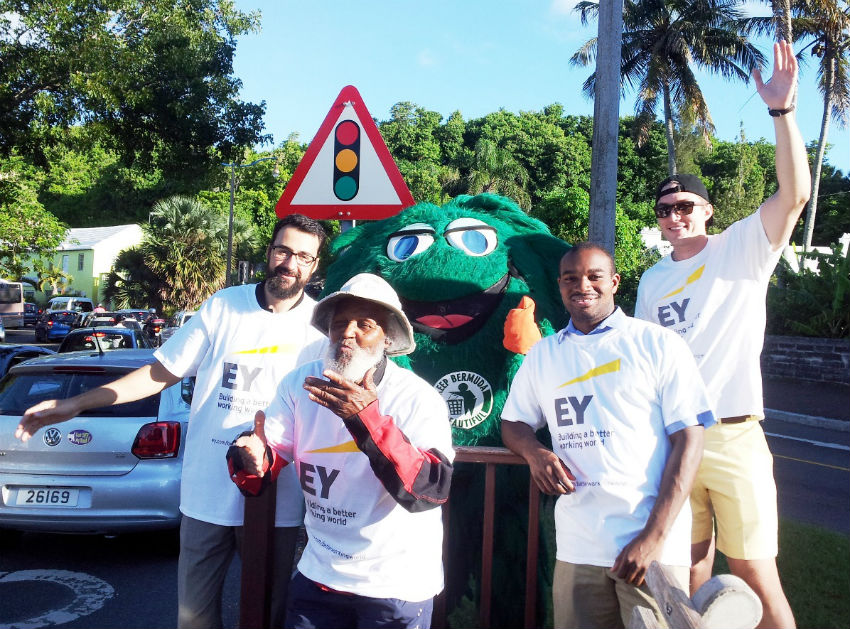 "We are all learning that trash travels from our hands to streets to storm drains to the ocean."
"Individuals, families, and groups from schools and businesses are welcome to join the cleanup and register with KBB. Participants will be provided with trash bags, blue recycling bags, disposable gloves, snacks, data collection cards and instructions."
An Opti sailor struggles with all the debris collected in 2013 along the shoreline at the Dinghy Club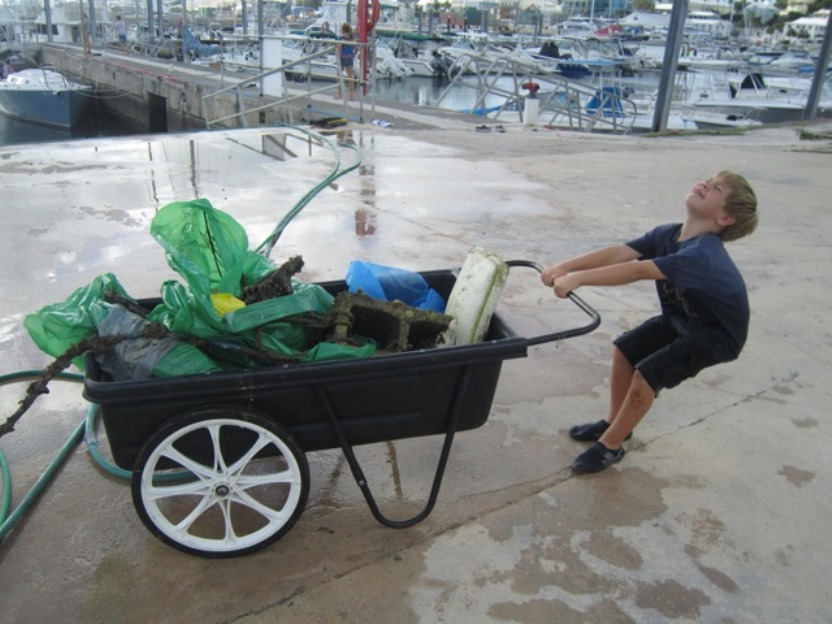 "Volunteers are asked to bring along their own re-usable drink container this year and the team leaders will provide a cooler and ice to keep drinks cold. With the cooperation of the Parks Department and W&E Waste Collection teams, the collected debris will be trucked away.
"Joining is easy and free. Students can earn community service credit. It's an ideal outdoor activity for families, friends and co-workers to work as a team and see instant results from a few hours of effort."
Read More About
Category: All, Environment, News