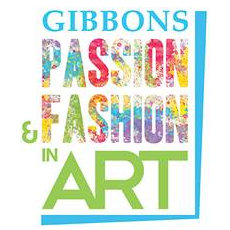 Gibbons Company and the Bermuda Society of Arts [BSOA] announced their collaboration on the second Biennial Gibbons Passion & Fashion in Art, which will see Gibbons Company displaying local art.
The first Biennial took place in April 2012 when Gibbons Company worked directly with different artists to showcase their work. The theme in 2012 were bright, summery and expressive murals. This year the BSOA have invited each artist who have been given free rein to showcase their work.
A spokesperson said, "Members of the public wanting to buy a piece of art by local artists exhibited in The Gibbons Passion & Fashion In Art Show can contact the BSOA. All art will be for sale through the BSOA.
"Art catalogues will be available in the Gibbons Company to view the titles and medium of the piece of art along with the price. These catalogues will be located at various cash points in the stores. The show will run from Monday 1st October to Saturday 25th October.
"Each artist invited by the BSOA will have great walk by exposure by being featured in Gibbons Company store windows and some in the store.
"The artists names are; Kamela Wade, Gavin Smith, Ami Zanders, Deondre Cumberbatch, Nicky Gurret, Erika Mattatall, Charann Woolridge, Corrina Rego, Langre Edwards, Khalid Muhammed, Bryce Pantry, Chis Chiappa, Paul Doughty, Lee Greene, Elca Maranza and Jerome Stovell.
"The artist pieces can be viewed in Gibbons Company, The Home Store , Nine West and 25 Reid where each window will display the names of the featured artist the price of the art. Some art will also be located in the store."
"Art will be hung on Sunday 28th September with an opening reception on Friday October 3rd and works to be taken down on October 25th.
"This is a very exciting urban opportunity for Bermuda to view and purchase local art is a great collaboration between BSOA and Gibbons Company to bring art to the public."
Paula Clarke the Chief Executive Officer of Gibbons Company stated that, "Gibbons Company is happy to be collaborating with the BSOA on The second Biennial, Gibbons Passion & Fashion in Art which will be an added feature to shopping at Gibbons Company while showcasing local artist."
Nzingha Ming the acting Director of BSOA stated, " BSOA is delighted to be collaborating with Gibbons Company to bring the art of local artists more exposure to the local public".
For all information on art and buying any of the art please contact BSOA at bsoa@ibl.bm or call 2923834 for further details.
Read More About
Category: All, Business, Entertainment