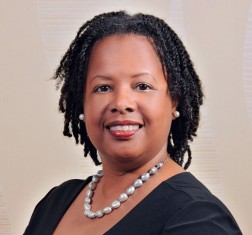 [Opinion column written by OBA Senator Lynne Woolridge] I'm sure there are many people in Bermuda who, like me, learned as children to believe that hard work, thrift, honesty, and patience were the keys to a successful life.
Those ethics were at the root of the success of the newly-independent American colonies. Young Americans were taught them in schools, certainly, but especially in church, because churches played such an important role in shaping the success of the young country. Until quite recently, people were fond of quoting Benjamin Franklin, who said "Time is money" and "Never keep borrowed money an hour beyond the time you promised" and "Early to bed, early to rise, makes a man healthy, wealthy, and wise."
These days, though, those precepts seem to have been abandoned in favour of a completely different set of ethics. These days, we respect people who pursue gain at any cost. We want what we want now, never later. We respect the man with the biggest bank account and we are prepared to do a great many things our forefathers wouldn't, to have one like his.
Many of us heard Michael Douglas, playing a stockbroker called Gordon Gecko in the film Wall Street, deliver a line that epitomises the attitude of our generation – "Greed is good."
As this One Bermuda Alliance Government works to fix Bermuda's economic problem and some of the other social ills we seem to have fallen into over the past few years, we can see clearly that this country fell prey to the consequences of thinking that greed was good. We fell prey to the consequences of wanting what we wanted straight away, never on lay-away.
Frankly, we should have listened harder to Ben Franklin.
Our Government pledged that we would fix Bermuda's economy. We pledged that we would create jobs to relieve the pain so many Bermudians have been suffering in the last few years. But we have never made any secret of the fact that we are not going to be able to do that overnight.
The job we are doing calls for those old qualities – hard work, thrift, honesty and patience – because there is no magic wand we can wave to make it all go away. We've danced for years to his tunes, but the piper now must be paid.
There are many voices in this community which say we should be spending money to shield Bermudians from the consequences of today's realities. Forget about foreigners, they say. Forget about international business. Do more for our people. Give jobs to Bermudians. Increase pensions. Give students more money for college. Give seniors better healthcare. Invest, they say, in Bermudians.
We have difficulty at the moment paying the bills. We have no savings. What money would we use to make these investments?
Of course, the voices we are hearing belong to the people who got us into this mess in the first place. The want to take back the reins of power.
But where do you think they would find the money for this bonanza of presents for "our people"? Online gambling? Alternative energy investments? The blue economy? Freeing up local industry from unnecessary regulation, which is apparently stifling the creativity of our entrepreneurs? Those are the things the Shadow Finance Minister says are going to do the trick.
Sounds pretty thin, doesn't it?
There's really only one thing they could do – raise taxes. We suspect that the demand of the Opposition's new partner, the People's Movement, for a redistribution of wealth, would play a big part in PLP plans for running the country again.
But if we are having difficulty attracting overseas investment funds now, how much more difficult will it be when we explain our plans to redistribute their wealth?
That's just crazy. What we need at this moment is a period of hard work, thrift, honesty and patience. The tried and true old values are what will get us through this uncomfortable and unfortunate period in our country's life.
- Lynne Woolridge
Read More About