P.A.L.S. will be holding its third Annual Mad Hair Day fundraising event on Friday, 26th September 2014.
A spokesperson said, "Schools, businesses, clubs, organisations and friends are invited to join the fun by donating $5.00 to wear their hair in a Mad or Crazy way for the day.
"Each participant donating $5.00 will receive a commemorative badge. Some of the suggestions are to wear wigs, funny hats, or scarves, big ties and funky glasses, crazy hair creations and designs or big ribbons and head bands; in fact anything that would be considered wacky or wild. Those of you not wishing to join the Mad Hair Day may still receive a commemorative badge by donating $ 5.00.
"It is all in good fun to support P.A.L.S. whose annual expenses now exceed $1.2 million.
"In order to participate you must register your company or group by faxing the registration form to 236-7250 or emailing- pals@northrock.bm. For further information, please call calling 236-7257. Let's have a P.A.LS. Hair Raising Experience! "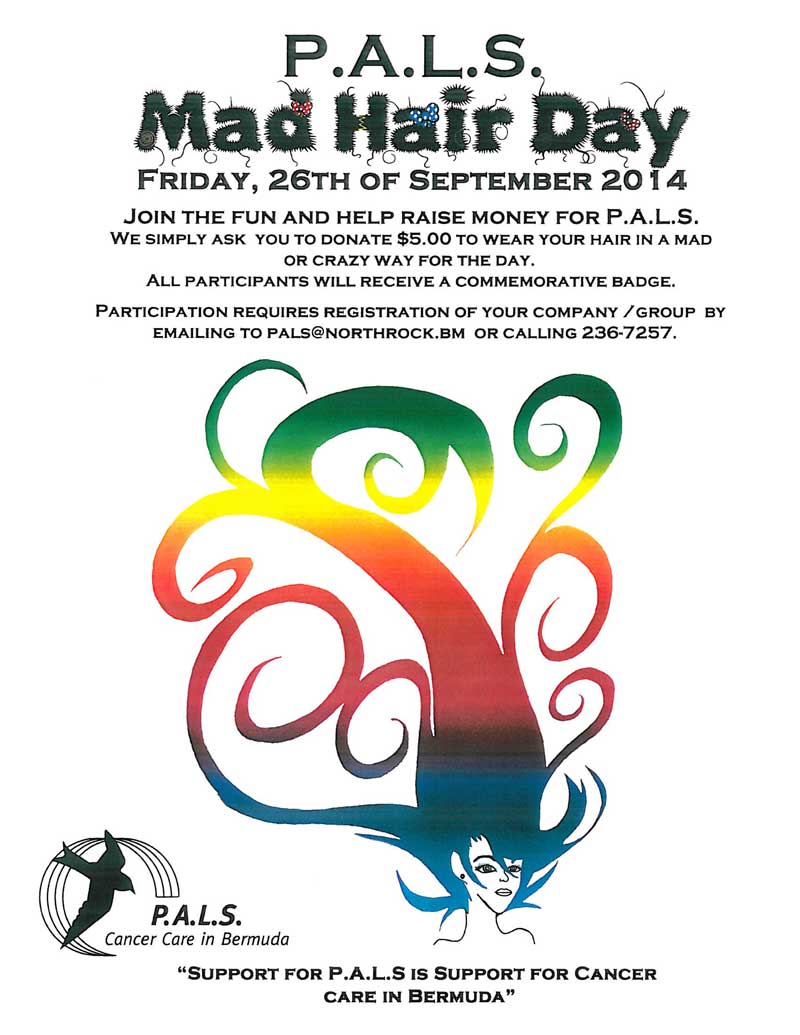 Read More About
Category: All