P.A.L.S. Bermuda is getting set to host their Mad Hair Day on September 26, 2014 in an effort to raise money for the charitable group.
The event sees people offer a donation of $5 in order to wear their hair in a "mad or crazy" fashion for the day.
A spokesperson said, "Ever wake up in the morning and wished you could lie in bed for a few extra minutes instead of getting up and making your hair presentable? Well, on this day you can go wild.
"Ever wondered what you would look like with bright pink, blue, perm, or even curly hair? Well, now this is your chance to experiment, have fun, and raise funds to support P.A.L.S."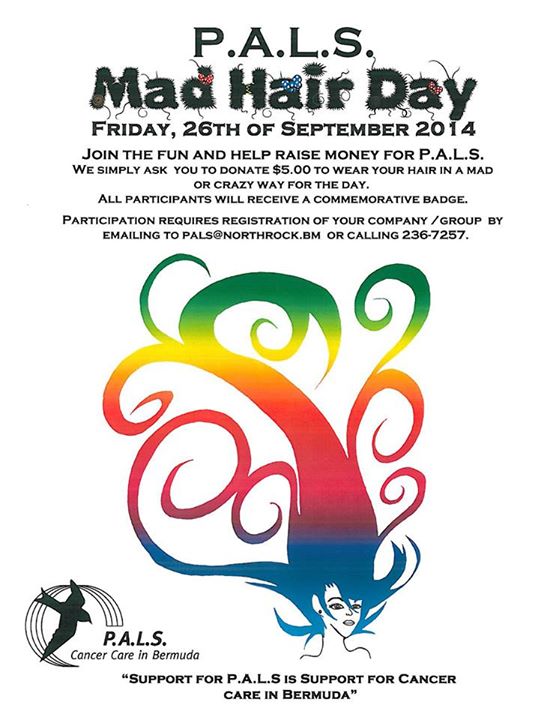 "You will have great fun with co-workers and friends, whether it is an office party, school activity, dance, or just a get together with friends. Join in the fun and help raise money for P.A.L.S. – we ask that your employees and friends donate $5 to wear their hair in a mad or crazy way for the day."
P.A.L.S. goes on to suggest ideas such as wigs, funny hats and scarves, crazy hair creations or designs, big ribbons, head bands, clips, big ties, funky glasses, and extreme hairdos.
In order to participate, register your company or group by calling Lynette Waldron or Carolyn Arnold at 236-7257, emailing pals@northrock.bm.
Read More About
Category: All