[Updating] P.A.L.S. is hosting their third annual Mad Hair Day fundraising event today [Sept 26] with people across the island supporting the initiative.
Schools, businesses, clubs, organisations and friends were invited to join the fun by donating $5.00 to wear their hair in a "mad or crazy way" for the day.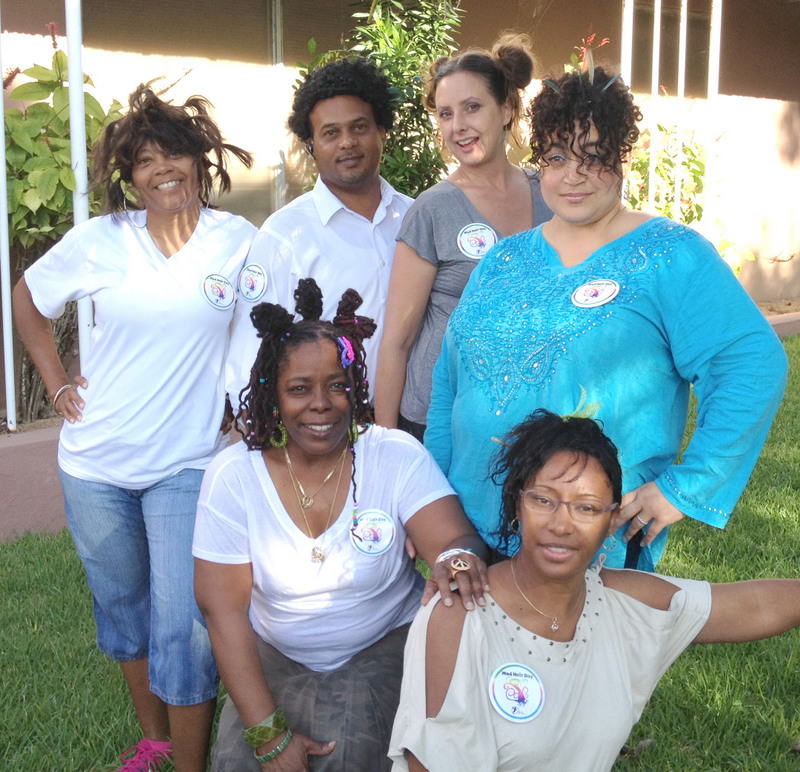 A spokesperson previously said, "Each participant donating $5.00 will receive a commemorative badge. Some of the suggestions are to wear wigs, funny hats, or scarves, big ties and funky glasses, crazy hair creations and designs or big ribbons and head bands; in fact anything that would be considered wacky or wild.
"Those of you not wishing to join the Mad Hair Day may still receive a commemorative badge by donating $5.00. It is all in good fun to support P.A.L.S. whose annual expenses now exceed $1.2 million."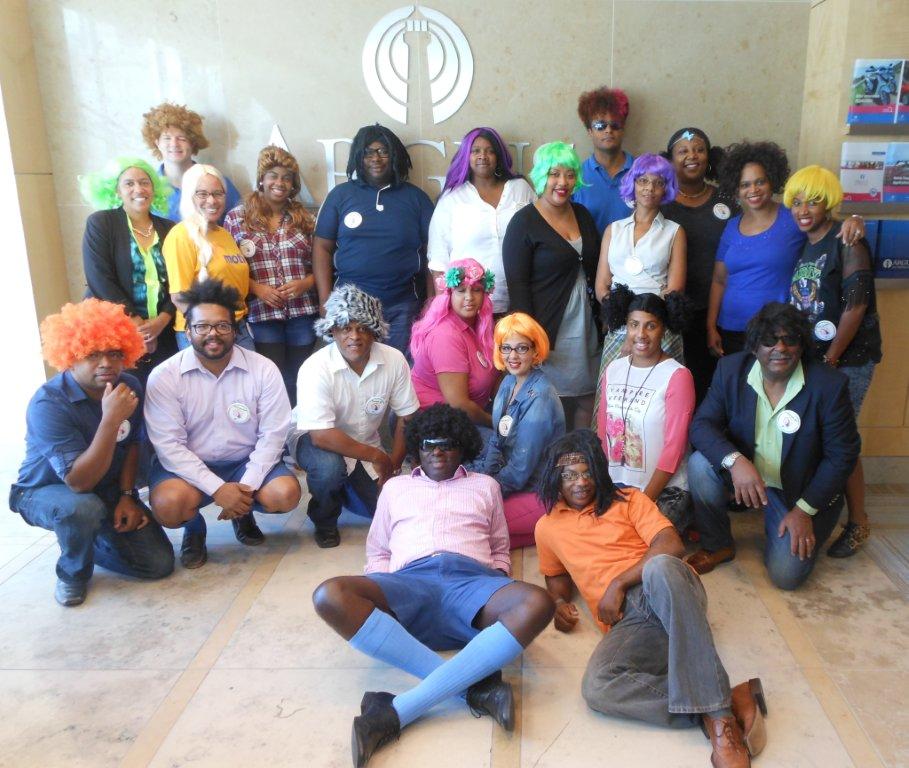 The photos below show some of those taking part including staff at Dunkley's, AQR Re, Renaissance Hair and Beauty Salon, Argus Insurance, Ascendant Group, Bermuda Bookstore, AS Coopers, Flanagans, Axis Specialty Limited, Rock Island Coffee, Colonial Insurance, Strands, Irie 98.3, SAL and more. This post will be updated with additional photos as the day progresses as Bernews is out and about taking photos, and if you are participating, please feel free to send in your photos to info@bernews.com!
Click to enlarge photos:
Read More About