Supporters of the Centre Against Abuse gathered this morning [Sept 30] in a mini demonstration on East Broadway to "Save the Shelter".
Juliana Snelling organized the event to support the Centre Against Abuse, and about thirty people attended with many commuters waving, flashing their lights and tooting their horns in support.
Mark Anderson – who recently completed a charity walk to raise funds for the Centre — was amongst the crowd, along with a group of four women named "Jennifer" who wore t-shirts that said "Jens Say Save the Shelter". The four "Jens" were Jennifer Attride-Stirling, Jen Kempe, Jen Doe and Jenni Estis.
Minister of Community, Culture and Sports Wayne Scott yesterday announced that the Government has "located a secure facility which will be used immediately as a temporary shelter for those who find themselves in need of emergency support due to domestic violence".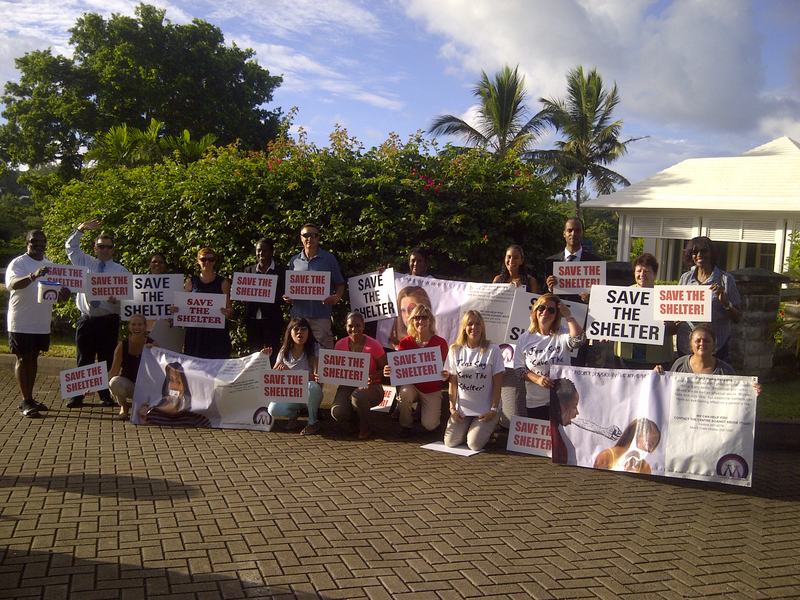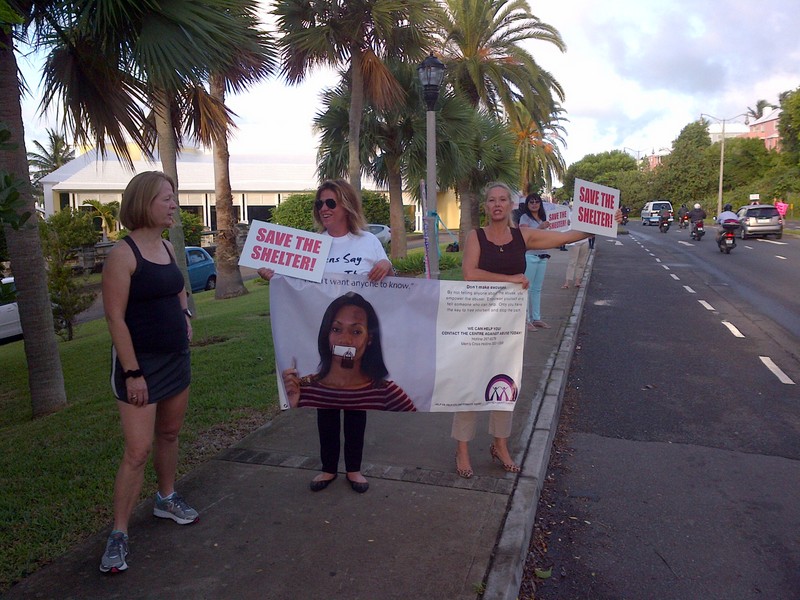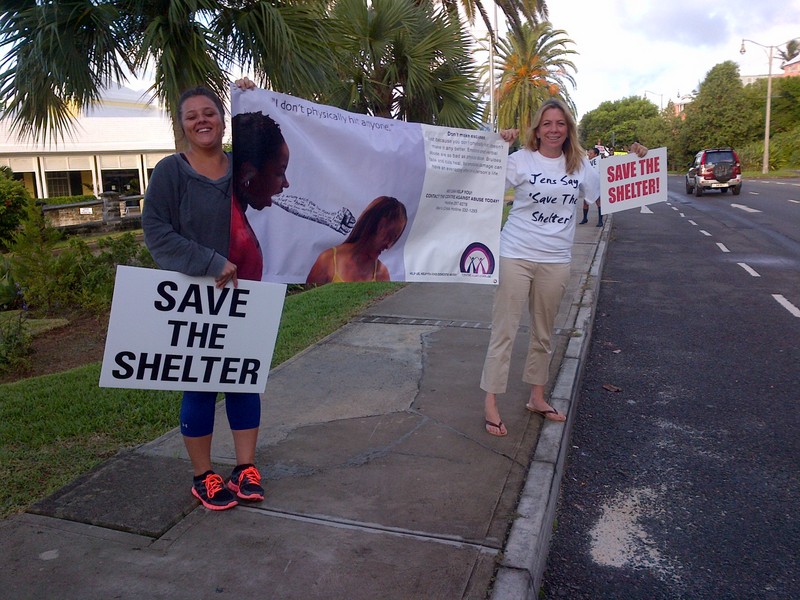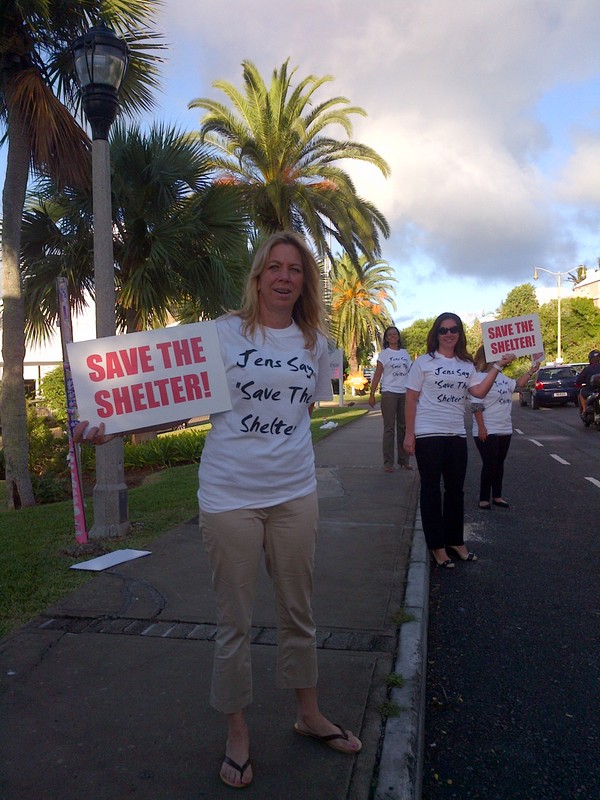 Read More About