Footy Promotions has revealed that Footy Force Futsal Academy has again partnered with Denison Cabral to host the annual Samba Futsal Clinic.
The Samba Futsal Clinic will take place at The Bermuda College from October 3 through October 5, 2014, open to boys and girls between the ages of 8-15-years-old.
This clinic will be under the direction of Denison Cabral, the President and Director of coaching at the Denison Cabral Futsal Academy and the Technical Director of the United States Futsal Federation."
"He began playing professional futsal in Brazil at the age of 15 for S.E.R. Sadia and Palmeiras Futsal Clubs and ventured to the United States in 1994. In the United States, Denison currently ranks 25th all-time in the history of indoor football in points. Kate Laukhart from the Denison Cabral Futsal Academy will also be traveling to assist with the clinic."
Denison Cabral said, "We are extremely excited for the opportunity to be in Bermuda once again for another clinic. Footy Force is today a very successful futsal academy and we are proud of them, we are happy for them, and from the parents to the players and staff it is a well-deserved success.
"Bermuda is my favorite place to visit in the world; the happiness and the beauty of this magical island with amazing people combined with incredible food and now some talented Futsal players is on our calendar to visit every year. We hope to have another great clinic and have the opportunity to share our passion and experience with the new Futsal generation in Bermuda."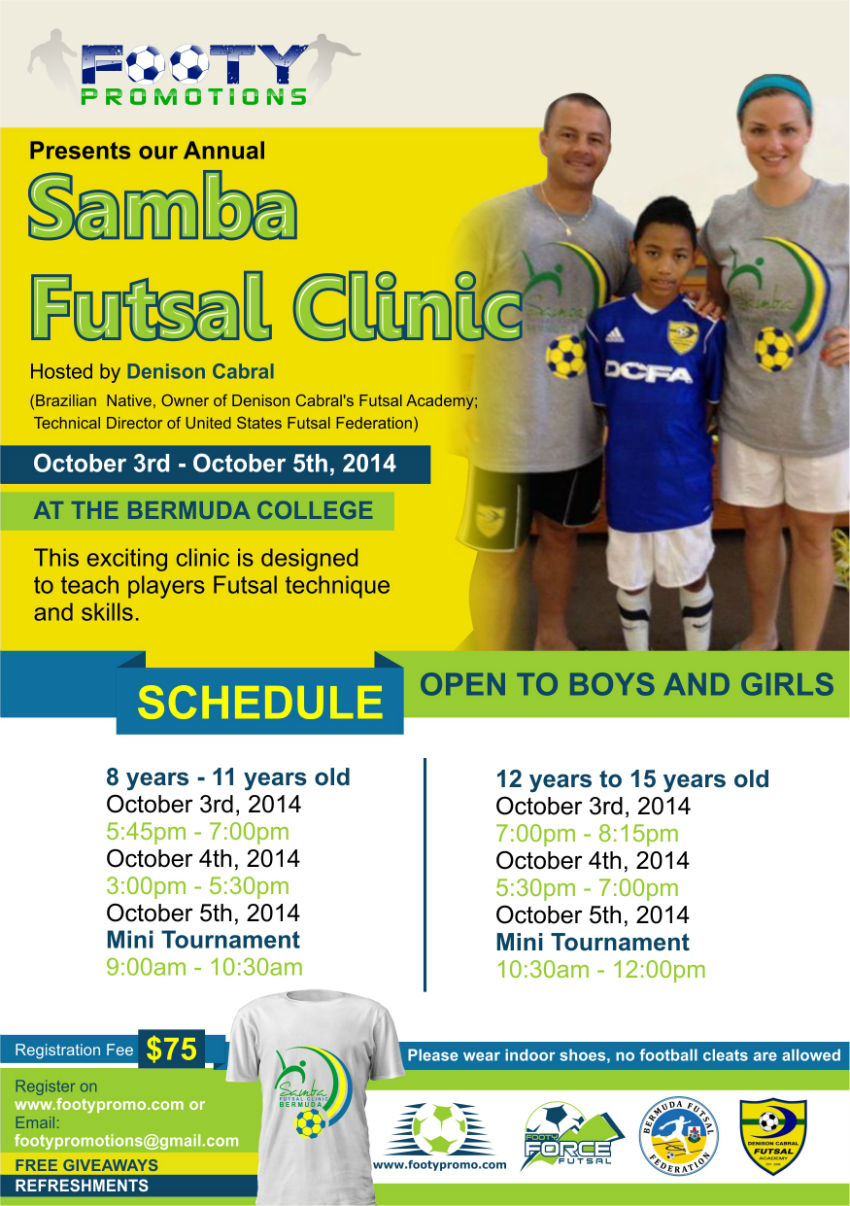 "We thank Footy Promotions, Footy Force Futsal Academy, and the Bermuda Futsal Federation for this opportunity, and DCFA is honored to be a part of the success of Futsal development in this country."
To register players for the Samba Futsal Clinic or for more information, please email footypromotions@gmail.com or visit online.
Read More About