Bermuda's junior cycling team has made it to Paramaribo, Suriname where they will compete in the 2014 Junior Caribbean Cycling Championships. The team is short one rider as Tristan Narraway was unable to travel due to health reasons but the rest of the group is on site.
Team Bermuda in Suriname, L-R: Shomari Steede, Gabriella Arnold, Justin Ferreira, Chrisian Oatley, Tyler Smith & Daniel Oatley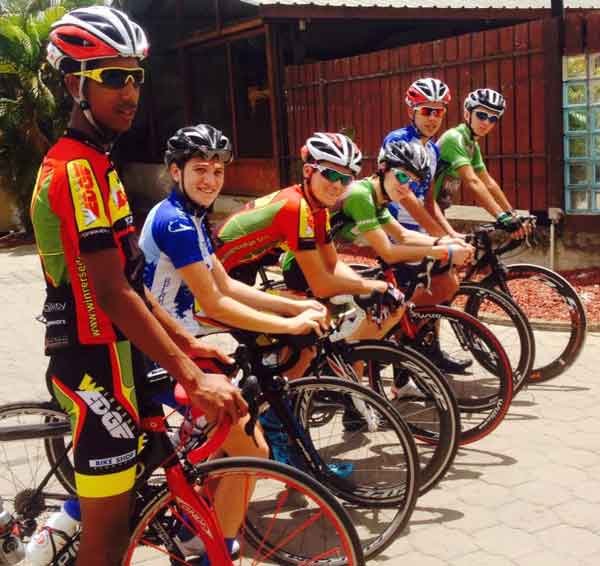 A spokesperson said, "Today they inspected the time trial course which is a 16 kilometer loop running along the Suriname River and is pancake flat.
"IT is anticipated the the road race course for Sunday will be as flat other than the Jules Wijdenbosch Bridge which crosses the river. Team managers Greg Hopkins and Dave Collins will attend the technical meeting this evening where the time trial start times will be assigned."
Read More About