The inaugural Commissioner's Vision Awards ceremony was held last night [Nov 19] in the Berkeley Institute cafetorium to officially acknowledge a total of 150 students for their leadership qualities.
"Five awardees were nominated by each of the participating public as well as private primary, middle and senior schools for exemplifying the Bermuda Police Service core values of Professionalism, Integrity, Respect, Accountability, Dedication, Courage and Unity," a police spokesperson said.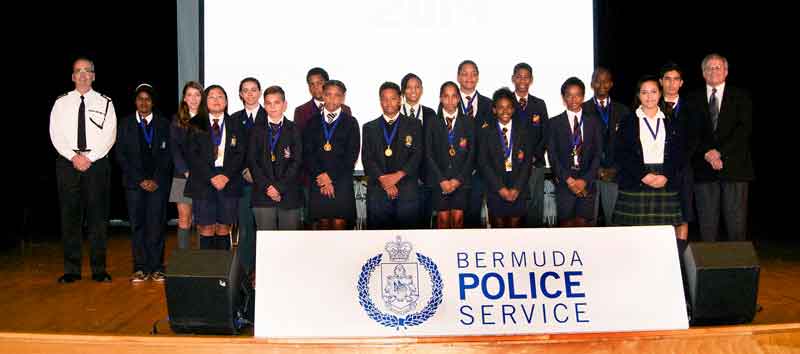 Approximately 86 recipients were in attendance on the night wearing their school uniforms, with many also proudly displaying their Commissioner's Vision Award medals presented to them at their schools by senior police officers during October's Police Week 2014.
The students' enthusiastic families also filled the cafetorium to cheer on their loved ones.

The event was sponsored by Bermuda Cablevision, and prior to the announcement of each participating school and all their awardees, the CEO of Bermuda Cablevision Mr. Terry Roberson and the Commissioner of Police Mr. Michael DeSilva each made congratulatory remarks, while the Commissioner also emphasized the importance of the seven core values in everyday life.
Three group photos were then taken of the attending awardees in their respective educational tiers.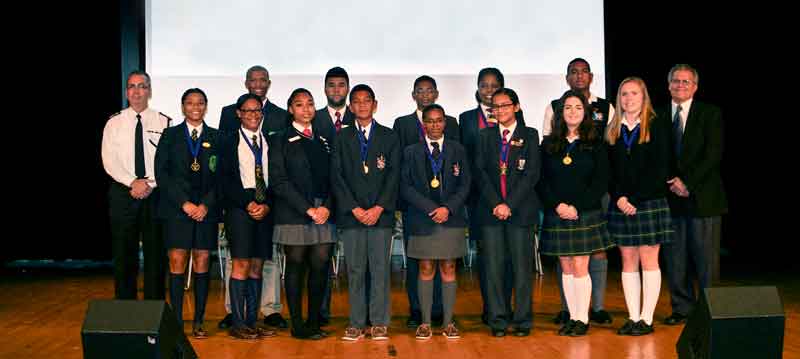 Light refreshments were provided following the conclusion of the formal proceedings with police officers, including Commissioner DeSilva and his senior command team, remaining to pose for additional photos and interact with those in attendance.
Read More About