Condé Nast Traveler recently released their "Best Resorts in the Atlantic: Readers' Choice Awards 2014″, with four Bermuda resorts among the top 15, with The Reefs taking the number one spot with a score of 89.191.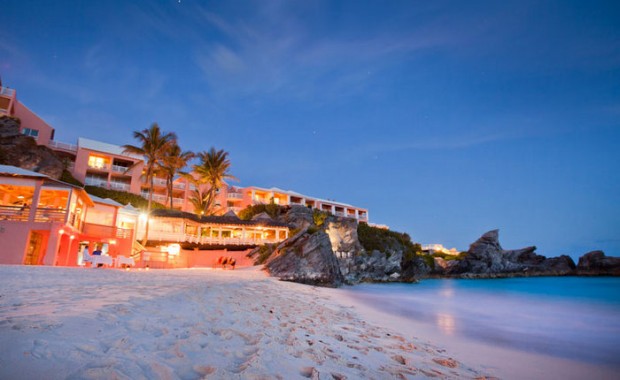 The Reefs [pictured] claimed the top spot with a score of 89.191, while Rosewood Tucker's Point was ranked number six with a score of 86.161.
Pompano Beach Club came in at number 12 with a score of 82.398, with Cambridge Beaches rounding out Bermuda's presence at number 13 with a score of  81.916.
The full top 15 list of Condé Nast Readers' Choice Awards Best Resorts in the Atlantic follows below:
1. The Reefs, Southampton Parish; score 89.191
2. The Venetian on Grace Bay, Providenciales, Turks & Caicos; score 87.755
3. Seven Stars Resort, Providenciales, Turks & Caicos; score 87.749
4. Regent Palms Turks & Caicos, Providenciales, Turks & Caicos; score 86.905
5. Amanyara, Providenciales, Turks & Caicos; score 86.364
6. Rosewood Tucker's Point, Hamilton Parish, Bermuda; score 86.161
7. Point Grace, Providenciales, Turks & Caicos; score 85.536
8. One&Only Ocean Club, Paradise Island, Bahamas; score 85.313
9. Sandals Emerald Bay, Great Exuma, Bahamas; score 83.820
10. Parrot Cay by COMO, Providenciales, Turks & Caicos; score 83.102
11. Gansevoort Turks + Caicos, Providenciales, Turks & Caicos; score 82.693
12. Pompano Beach Club, Southampton Parish, Bermuda; score 82.398
13. Cambridge Beaches, Sandys Parish, Bermuda; score 81.916
14. Atlantis, Paradise Island, Paradise Island, Bahamas; score 81.561
15. The Alexandra Resort, Providenciales, Turks & Caicos; score 81.323
Read More About