Alex & Pete's Bermuda Artisan Ice Cream has unveiled its eighth flavour: Paget Pumpkin Pecan Crunch, in time for the holiday season.
Available only during the month of November as a limited edition small batch, Paget Pumpkin Pecan Crunch can be found at stores across the island now, and in select cafes and restaurants.
Alex & Pete's owner and chef Peter Jovetic created his latest artisan flavor using fresh pumpkin and pecans. Chef Peter's signature slow-churned creaminess is complimented by a strong hint of pumpkin and scrumptious homemade pecan brittle.
"The response to our unique Bermuda-inspired ice cream line continues to be overwhelmingly positive," said Chef Peter. "I think our fans appreciate the high quality of our product and fresh, natural ingredients that go into it."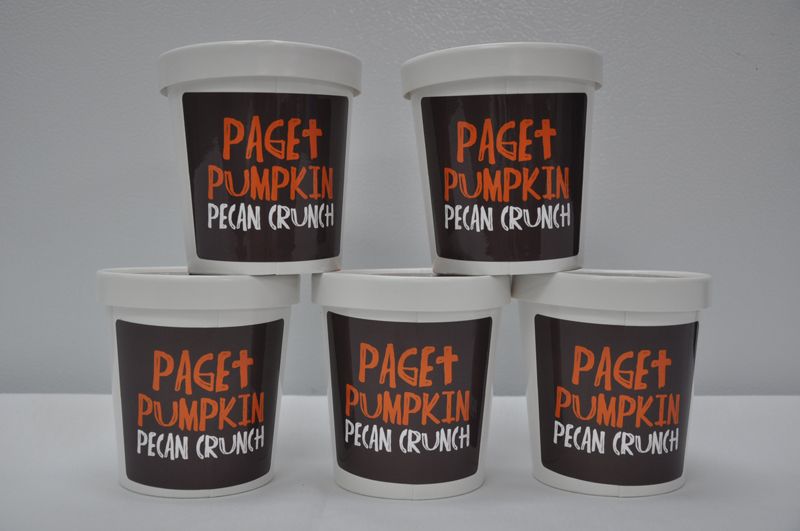 Other flavours include St. George's Black Rum & Ginger – just like a dark n stormy, St David's Black Rum & Raisin and Rum Swizzle – made with Outerbridge's Original Bermuda Rum Swizzle Mix.
Chef Peter's small-batch creations also include hot seller – Old Fashioned Pineapple Sherbet, as well as Hog Bay Chocolate & Brownie Chunk, Southampton Sea Salt Caramel and Riddell's Bay Chocolate Ripple.
There are plans to add a new flavour every month, and the company said to watch for Holiday Eggnog next.
The ice cream is available at both Lindo's supermarkets, Miles Market,The Supermart in Hamilton, Harrington Hundreds, Selena's Restaurant in St. George's, Meltdown in the Old Cellar Lane, Bermuda Bistro at The Beach, and Blu bar and grill.
Read More About