[Updated with video] A large fleet of boats left Albouys Point this morning [Nov 16] as the island prepares to say their final farewell to Dr. Neil Burnie, who will be buried at sea following a service at Western Blue Cut.
The well known veterinarian died following a marine accident on November 11th, after getting into difficulty while free diving to recover lobster traps lost in the recent hurricanes.
Boats head out to the burial service: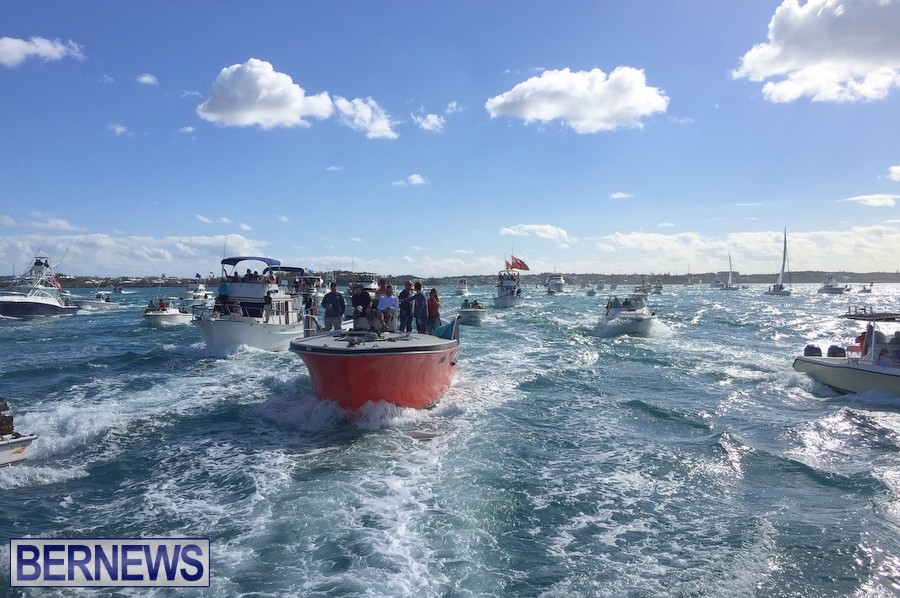 Dr. Burnie's marine exploits captured the attention of an international film crew, and he was selected to star in the Ocean Vet television series, which was filmed in Bermuda and will debut following his death, with the producer saying "with great honour and pride we will share Neil's dream with the world."
The family invited everyone to join in today's burial service for Dr Burnie, and the community responded, with a large amount of people making their way out to sea, to say their final farewell to the 'Ocean Vet.'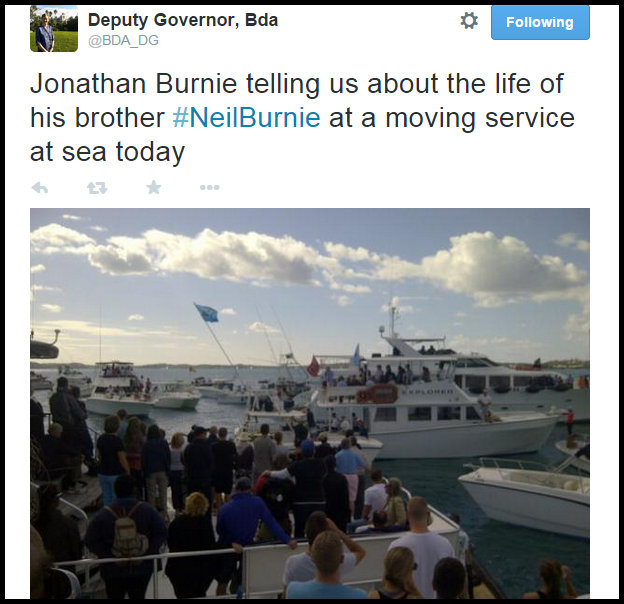 The funeral programme quotes Dr Burnie's song "It's time to save the sharks," saying: "The whales and sharks of the ocean, they seem to call to me, though my body is here on dry land, my soul is deep in the sea."
Video look at the boats heading out:
Update: A full photo gallery is here.
Read More About