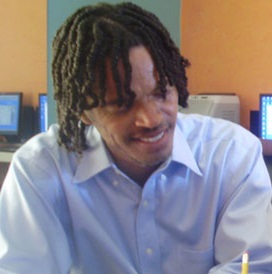 Youth leader Milton Richardson — who was convicted of kissing an 11 year old boy — has lost his appeal, with Chief Justice Ian Kawaley ruling that "the Learned Magistrate's Judgment convicting the Appellant of each of the four counts with which he was charged is unimpeachable. The appeal against conviction is dismissed."
The written ruling said that on June 10, 2013, the Appellant was charged with four counts of sexual assault while in a position of trust, and the allegations were that on two occasions he kissed the victim on the neck and he kissed the ear, neck and mouth respectively. The victim was 11 years old.
On May 15, 2014, he was sentenced to nine months imprisonment on Count 1 and 18 months' imprisonment concurrent on each of Counts 2 to 4, followed by two years probation including a condition that he should not have supervised care of any minor for that period.
"The facts found by the trial judge clearly supported a finding that the sexual purpose element of the offences charged had been proved," Chief Justice Ian Kawaley's ruling said. "And, for the avoidance of doubt, this conclusion is in no way impacted by the fact that this was a same-sex assault."
"It is inconceivable that any reasonable bystander observing the circumstances C described in relation to the Appellant on the two occasions in question would fail to conclude that the intimate kissing described was 'for a sexual purpose."
The full court ruling follows below [PDF here]
Read More About
Category: All, Court Reports, Crime, News