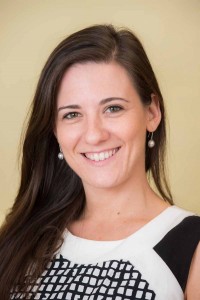 Troncossi Public Relations announced the appointment of Maroussia Czarny as a public relations consultant.
"As a PR consultant, she will be responsible for advising clients on public relations strategy, generating media exposure, managing crisis communications, monitoring media and web sites, and leveraging social media to influence target audiences," the company said.
"She also will be developing various communications materials such as press releases, newsletters, speeches and positioning statements.
"Prior to joining Troncossi, Ms Czarny worked in New York City as an Account Supervisor for Cohn & Wolfe, a global communications and public relations agency. She focused on corporate positioning, advocacy work and internal communications for healthcare companies.
"Ms Czarny was responsible for providing strategic counsel and overseeing day-to-day client projects, including managing communication crises and building her clients' social media presence.
"Prior to this, Ms Czarny worked at Burns McClellan Life Sciences Communications, also in New York City, where she helped create and execute strategic public relations campaigns to build awareness of her clients among the media, potential investors and other key stakeholders.
"In this role, she coordinated events at industry conferences, developed communications materials to support company milestones and conducted proactive and reactive media outreach.
"Ms Czarny started her career in New York City as a research study assistant at Memorial Sloan Kettering Cancer Center [MSKCC], where she helped administer prostate cancer clinical trials. While at MSKCC, she assisted in the development of study protocols and collected clinical data for presentation at medical conferences and in support of drug approval.
"Ms Czarny has a bachelor's degree from Smith College in Massachusetts."
Elizabeth Tee, Managing Director at Troncossi Public Relations, says: "Having worked on PR campaigns for well-recognised, global companies, Maroussia brings big-agency experience that will be invaluable to the consultancy and to our clients. With Maroussia on board, we look forward to bringing creative communications tactics to the table that will help elevate our clients' public image."
Read More About