Ahead of the influx of former international players taking part in next week's World Rugby Classic, iRB Hall-of-Famer,Waisale Serevi and Ben Gollings, the leading international points scorer of all time, arrive in Bermuda today [Nov 6], as part of the XL Group's annual series of Serevi Rugby visits to the island.
The development program, now in its third year, will see the pair, alongside US Eagles Shawn Pittman and Pate Tuilevuka visit Gilbert Institute, CedarBridge Academy and the Beyond Rugby program, before spending the weekend fine-tuning the Men's and Women's National Teams ahead of the upcoming CAC Games and NACRA 7s Championships.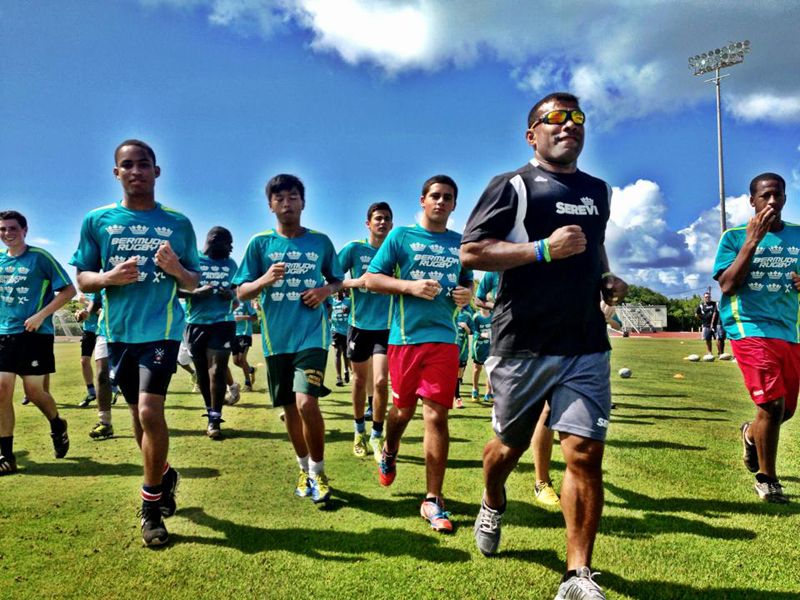 "We would like to thank both Serevi Rugby and the XL Group for everything they are doing to help develop the sport in Bermuda. Their frequent visits provide a framework around which our coaches and athletes develop; from the grassroots of mini-rugby, through the primary, middle and high-schools, right up to our Senior National Teams.", said Bermuda RFU President, Sean Field-Lament.
"Serevi Rugby's contribution to the significant improvement of our National 7s Teams is obvious to everyone involved. The programming they deliver on island and their assistance at major tournaments since 2012 has been incredible. We can't thank them and the XL Group enough." added National 7s Team Manager Jonathan Cassidy.
Read More About