Regiment soldiers have completed a series of tests to qualify them to run shooting ranges, with a total of ten soldiers – from a Captain to a Corporal – put through their paces by expert small arms instructors from the British Army's Small Arms School Corps [SASC] in a five day course.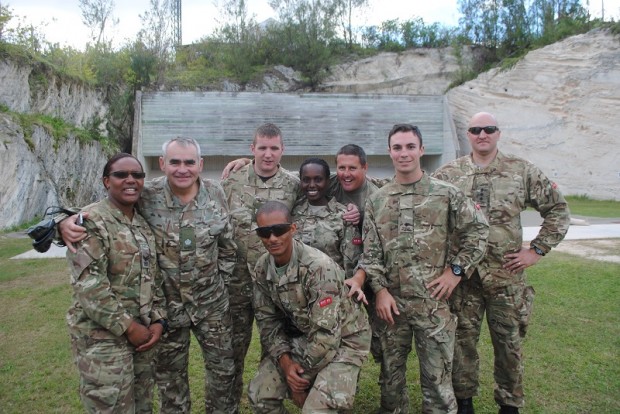 Major Andy Atkinson, a former Irish Guardsman now attached to the SASC, said: "It's a range management qualification course – it's basically us showing the Regiment's soldiers how to plan and conduct live ranges.
"These ten students will get a British Army qualification to conduct ranges which they can use to carry out live firing with an emphasis on safety."
He added: "They are enthusiastic and keen to learn and very diligent – the tasks they have been set to do, they do them."
Maj. Atkinson said: "I would say the students are certainly comparable with the Army Reserves we have back home. The results we are seeing here are certainly up to the same standard."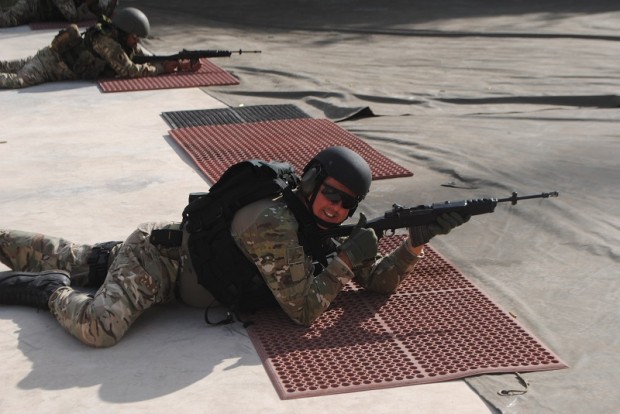 Maj. Atkinson and Sergeant Martin Black, who served with the Royal Scots Dragoon Guards before joining the SASC, will also run a separate blank firing course, including how to carry out basic fieldcraft exercises.
Regiment soldiers were taught to fire a variety of weapons, from sidearms to heavy general purpose machine guns [GPMGs] to British Army marksmanship standards and how to teach others to use them safely.
Sgt Black said: "They're doing well – they've been very responsive to the training and I'm happy with the way they have been conducting themselves and how they take the information in."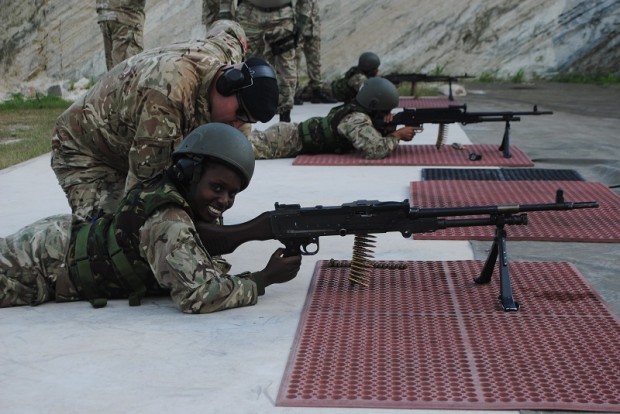 Regiment Colour Sergeant Aaron Burchall said: "I'm enjoying it very much – it's been informative, interesting and a good learning curve. It's good to learn what happens on the other side of the range rather than just shooting."
"It's been tough, but fun and we will walk away with a much better understanding of range management."
2nd Lieutenant Mark Prior added: "Something like this is crucial to our troops when they're learning live firing – through and through, it's all about safety, from top to bottom."
Read More About
Category: All