BF&M and Open Airways have revealed that Allen Carr's Easyway to Stop Smoking program will once again be making a stop in Bermuda, with the seminar to take place on January 25, 2015 from 1.00pm through 7.00pm at the BF&M Insurance Building at 112 Pitts Bay Road in Pembroke.
The program promises to help participants to quit smoking with "no will power, no withdrawal, and no weight gain."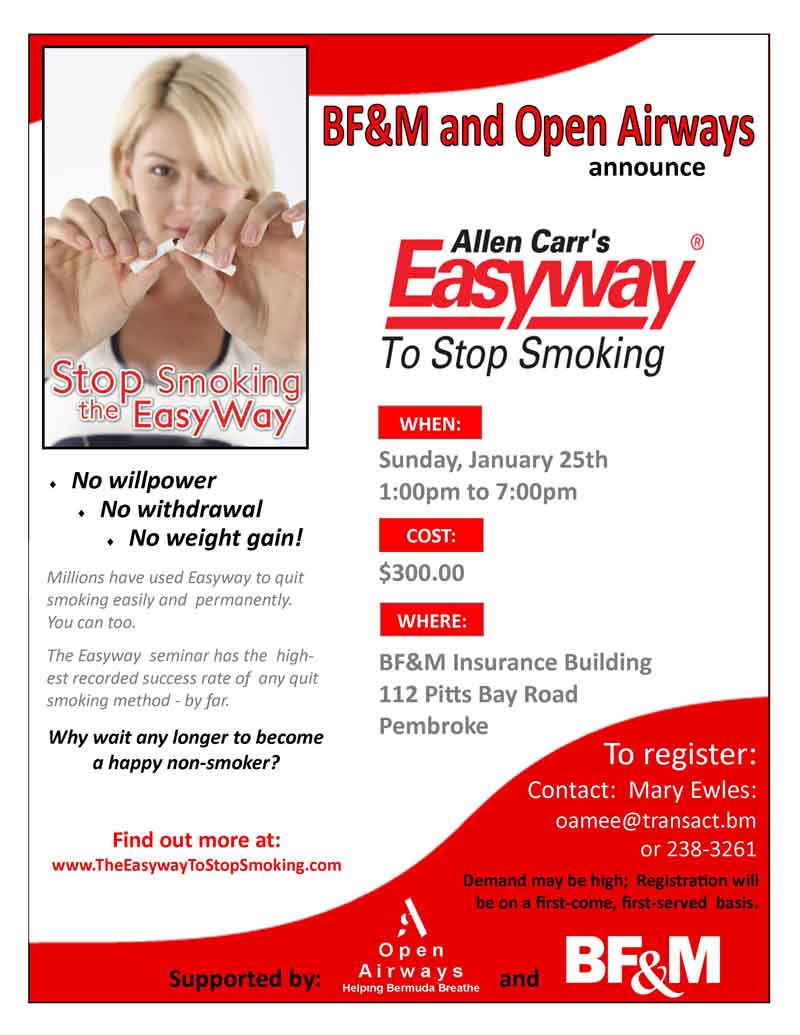 The seminar's flyer says, "Millions have used Easyway to quit smoking easily and permanently. You can too. The Easyway seminar has the highest recorded success rate of any quit smoking method – by far.
"Why wait any longer to become a happy non-smoker?"
Registration, which costs $300 per person, will be on a first come, first served basis. To register, contact Mary Ewles at oamee@transact.bm or call 238-3261.
Read More About
Category: All